Call for Papers ECAS panels by ASCL researchers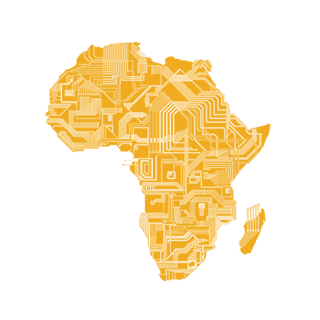 Many ASCL / Leiden University researchers are (co)organizing panels for the European Conference on African Studies, to be held in Edinburgh 11-14 June 2019. This year's theme: Africa: Connections and Disruptions.
The following panels invite paper proposals - deadline 21 January:
This panel investigates the role of tourism in the economic development of African states and communities, and the social benefits and problems this produces, as well as the marketing strategies of African states in emerging tourist markets and encounters with these new categories of clients. This panel is organised in conjunction with the panel 'African Global Travellers: (dis)connections, policies, and imaginations (Anth54).
Convenors: Mayke Kaag (ASCL) and Stefan Schmid (Goethe University Frankfurt), on behalf of the AEGIS CRG 'Africa in the World'
In Africa today, religious groups are adopting activist registers of discourse and practice. Claiming to heal social divisions, they also produce new social asymmetries. The panel deals with the uneasy coexistence of these two facets of religious activism: its integrative power and its disruptive effects.
Convenors: Rijk van Dijk (ASCL) and Thomas G. Kirsch (University of Konstanz)
This panel addresses religion & secularism in Africa to analyze challenges to the political order. Theoretical & country-based studies can throw light on changing relations between religion & politics in African contexts, broadening general scholarly debates on secularism & the shared public sphere.
Convenors: Jon Abbink (ASCL) and Mohammed Dejen Assen (Addis Ababa University)
An exploration of what medical humanities can offer in view of narratives that address institutions and larger collective formations. Focus is put on how popular concerns about the dying/reviving of institutions dealing with health and wellbeing are expressed in creative, artful and innovative ways.
Convenors: Mirjam de Bruijn and Karin van Bemmel of the ASCL CRG 'Pioneering futures of health and well-being: actors, technologies and social engineering'
The connections between African states and citizens are commonly mediated - or disrupted - by various types of brokers. This panel will focus on the variations of brokerage arrangements in Africa and explore their impact on governance outcomes, political settlements, and democratization patterns.
Convenor: David Ehrhardt (Leiden University)
Far from the "Time of Troubles"/Mfecane being initiated by a single man or ethnicity, we believe that a far more complex history that places South Africa within the context of historical Global interactions has to be examined and described.
Convenors: Jan-Bart Gewald and Peter Pels (ASCL/Leiden University)
This panel explores the changing nature of labour, social stratification and social change in African societies from a variety of disciplinary perspectives.
Convenors: Miles Larmer (University of Oxford) and Stefano Bellucci (Leiden University)
Little is known about the long-term impact of experiences of mass violence on personal and communal narratives and practices. What does a processual, life-course or intergenerational perspective reveal about how communities and individuals reproduce or disrupt factors sustaining cycles of violence?
Convenors: Lidewyde Berckmoes (ASCL) and Bert Ingelaere (University of Antwerp)
Accountability, transparency and responsibility have transformed debates about legitimacy across Africa. This panel examines how social relationships and moralities have been shaped by these three concepts that have come to influence politics and the economy in Africa and beyond.
Convenors: Gerhard Anders (University of Edinburgh) and Erik Bähre (Leiden University)
Marking both connections and ruptures between people, families, and communities, the state and the home, the past and the future, intimate relationships and marriage in southern Africa offer unique insights into the management and production of social change.
Convenors: Koreen Reece (University of Edinburgh), Kim Molenaar (Leiden University), Senzokuhle Doreen Setume (University of Botswana)
In Africa, alongside enduring livelihood disruptions from natural resource dispossession there is a spectacular process of internet connectivity. Social media is being used to fight for natural resource rights. This panel invites research on how this is being done and to what effect.
Convenor: Caroline Archambault (Leiden University College)
This panel explores the ambitions and experiences of Africans, not in their quality of receiving global tourists but as global travellers themselves, including those who only travel virtually, their actual travel being hampered by visa restrictions, lack of means, and/or the right connections. This panel is organised in conjunction with the panel 'Tourism in Africa' (Econ35).
Convenors: Mayke Kaag (ASCL) and Stefan Schmid (Goethe University Frankfurt), on behalf of the AEGIS CRG 'Africa in the World'
Foregrounding potential and emerging new language practices and policies that favour increased indigenous language use.
Convenors: Bert van Pinxteren, Maarten Mous (Leiden University), Elise Solange Bagamboula (INALCO (PLIDAM) Université Sorbonne Paris Cité)
Since the outbreak of civil conflict in Mali in 2012, political instability in the entire Sahel has increased. Many conflicts are framed around ethnicity and religion but in reality centre on natural resources and the relations between migrants and autochthones.
Convenors: Han van Dijk (ASCL) and Cyrus Samimi (University of Bayreuth)
This panel builds on socio-legal theories on law and governance in Africa. It is concerned with the way people understand, give meaning to and navigate multiple (co)existing legal and normative orders that set several (overlapping or competing) rules for social, economic and political life.
Convenors: Danse de Bondt (Tilburg University) and Annelien Bouland (Leiden University)
Posted on 11 January, 2019. Last modified on January 18, 2019