Benjamin Soares named professor of The Anthropology of Islam in Africa and its Diaspora at University of Amsterdam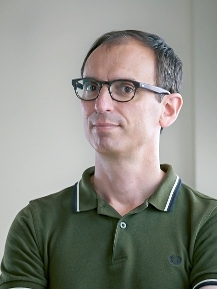 ASCL senior researcher Benjamin Soares has been named professor by special appointment of The Anthropology of Islam in Africa and its Diaspora at the University of Amsterdam. The chair was established on behalf of the African Studies Centre Leiden. Soares, an anthropologist, is a scholar of Islam and Muslim societies in Africa. His research focuses on religious life from the early 20th century to the present. Soares has conducted research in Mali, Mauritania, Nigeria, Senegal and Sudan, as well as among West African Muslims living in Europe and Asia. In recent work, he has looked at the connections between changing modalities of religious expression, different modes of belonging, and emergent social imaginaries in colonial and postcolonial West Africa. In addition to ongoing research on religion, the public sphere and media, he is also studying contemporary Muslim public intellectuals in Africa.
As professor by special appointment, Soares will join the Globalizing Culture and the Quest for Belonging programme of the UvA's Amsterdam Institute for Social Science Research (AISSR). As the holder of the new chair, Soares will stimulate research in the anthropology of Islam and Muslim societies in Africa and elsewhere. In particular, he will investigate contemporary reformulations of Islam and emergent Muslim socialities in Africa and in global context. A key objective in studying such new socialities will be to provide a model for understanding ways of being Muslim in dialogue with the leading social scientific research on Islam and Muslim societies, which almost completely ignores sub-Saharan Africa.
Soares served two terms as the elected chair of the ASCL's Researchers Assembly. He has taught previously at Northwestern University, the University of Chicago and the University of Sussex and held fellowships at the University of Chicago and the École des Hautes Études en Sciences Sociales in Paris. He has also been a visiting scholar in Cape Town, Bayreuth, Berlin, and Toulouse.
Soares has published extensively about Islam and Muslim societies in Africa. His publications include Islam and the Prayer Economy (University of Michigan Press & Edinburgh University Press, 2005), as well as a series of edited volumes, including New Media and Religious Transformations in Africa (Indiana University Press, 2015) and Muslim Youth and the 9/11 Generation(University of New Mexico Press, 2016).
(text UvA, photo: Julie Gawron)
Posted on 28 January 2016, last modified on 12 February 2016