ASCL worried about Ethiopian political scientist Dr Merera Gudina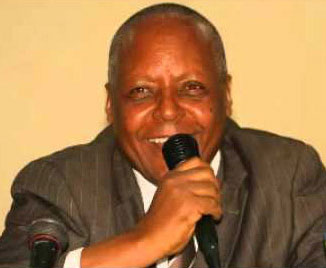 According to Addis Standard Ethiopian prosecutors have brought multiple criminal charges against Dr Merera Gudina, a political scientist and chairman of the Oromo Federalist Congress in Ethiopia, a legal opposition party. Dr Merera was arrested on 1 December 2016. The African Studies Centre Leiden is concerned about Merera, who has been a visiting scholar to the African Studies Centre Leiden twice. Dr Merera has been denied bail, Addis Standard reported on 10 March.
The first charge against Dr Merera and two co-defendants accuses all three of breaching Ethiopia's criminal code article 32/1/a & b, article 27/1, and article 238/1& 2 that deals with constitutional order. Accordingly, it accuses them of being leaders and major instigators of the public protest that rocked Ethiopia prior to the declaration of the current state of emergency in October 2016. It also details that they were involved in "creating pressure against the government" "threatening society through the means of violence" and attempting to "disrupt constitutional order", Addis Standard writes.
Another charge accuses Dr Merera of violating article 12/1 of the current state of emergency, which made any contact with individuals that the government designated as terrorists a crime. By this, the charge refers to Dr Merera meeting and discussing with Berhanu Nega of PG7 during a trip to Europe shortly before his arrest. Dr Merera had a meeting on 9 November at the European Parliament in Brussels, where he had, upon invitation, briefed EP members on the situation in Ethiopia after the proclamation of the 'state of emergency' on 12 October 2016.
The final charge accuses him of contravening article 486/b and giving a false and damaging statement about the government to a media, writes Addis Standard.
On 24 April Merera presented his objections to the charges. On 4 May the court adjourned the case to 2 June. According to Addis Standard Merea Gudina is still at Ma'ekälawi, a notorious prison in the heart of Addis Abeba.
It is well known that Merera and his party OFC have no violent or insurrectionist agenda, and he has always been very open and clear about his position and that of his party. The activities of this party are consistently peaceful and aimed at political dialogue and accommodation.
The ASCL is concerned about his fate. Detaining him does not match the confidence building measures and efforts 'to hear the voice of those that may not be represented' in Ethiopia, a stated aim of Ethiopia's Prime Minister Mr. Hailemariam Dessalegn, e.g., in his talks with visiting German Chancellor A. Merkel on 11 October in Addis Ababa.
We therefore would like to plead for the unconditional release from prison of Dr Merera.
African Studies Centre Leiden
(photo credit: still from Youtube https://www.youtube.com/watch?v=j0kG6pQgFMw Ethiopia online/VoA)
Posted on 22 December 2016, last modified on 11 May 2017