ASCL awarded grants for two new research projects
The ASCL has been awarded grants by NWO-WOTRO for two new research projects: 'Aid chain dynamics in development advocacy' and 'Building legitimacy for land rights advocacy'. Both projects are a mutual undertaking with Radboud University, one in cooperation with the Institute for Development Studies of the University of Nairobi, and one in cooperation with the Department of History, Political Science & Public Administration of Moi University, Eldoret.
These collaborations were set up in response to an NWO call that invites to scrutinize the Theory of Change of the Netherlands Ministry of Foreign Affairs' policy framework on 'Dialogue & Dissent', in particular its underlying assumptions.
The first project, of which the ASCL has the lead, will analyse how the institutional design of aid chains (from institutional donors to international NGOs to local NGOs in the Global South) can both enable and constrain local NGOs in their advocacy work. What are the 'rules' that regulate who is in and out of the aid chain, that regulate roles and responsibilities, decision-making and information-sharing? One of the aims of the project is to provide input for future policy development by the Netherlands Ministry of Foreign Affairs and relevant NGOs. Within this project there are vacancies for two postdoctoral researchers and one junior researcher (more info: w.j.elbers@asc.leidenuniv.nl).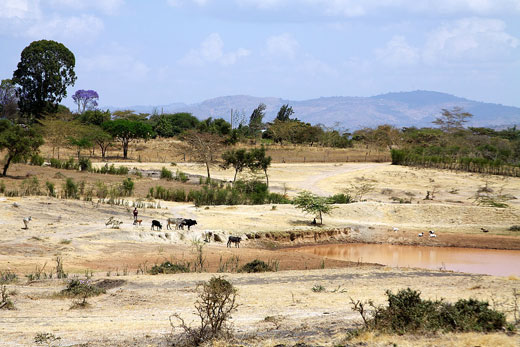 The second project, of which Radboud University has the lead, aims to investigate whether it is desirable that individual Civil Society Organisations (CSOs) opt for either cooperative or confrontational strategies and then complement each other in advocacy coalitions, or alternatively, whether there is a rationale to integrate these two roles within one individual organisation. A key variable in answering this question is the perceived legitimacy of a CSO to advocate. Such legitimacy may be built through service delivery and the implementation of policies. It may also be compromised by co‐optation when partnering too closely with governmental or private sector actors. How this balances out is an empirical question and will be tested among CSOs that advocate for fair and inclusive land deals in Kenya. For this project, one postdoctoral position is open (more info: m.spierenburg@maw.ru.nl).
Photo by McKay Savage from London, UK, CC BY 2.0 (http://creativecommons.org/licenses/by/2.0), via Wikimedia Commons
Posted on 9 November, 2017. Last modified on December 18, 2017