ASCL Annual Report 2022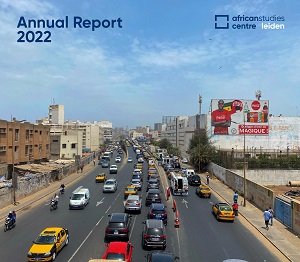 The ASCL Annual Report for 2022 is out now! In addition to an excellent list of publications by our researchers, you will find other highlights such as new research by John Kegel and Lidewyde Berckmoes (among others), a new research initiative by the INCLUDE Knowledge Platform, ASCL Library achievements, and - last but not least - the ASCL's 75th Anniversary.
Cover photo: 'Gibraltar area, Dakar' by Rishuai Chen.
Author(s) / editor(s)
Rik Jongenelen, Fenneken Veldkamp, Tom Leighton
Posted on 18 August 2023, last modified on 15 September 2023