ASC to evaluate the 'epicentre programme' of The Hunger Project Benin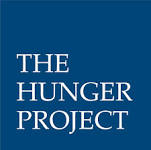 The ASC will perform an evaluation of the 'epicentre programme' of The Hunger Project (THP) Benin. The ASC will assess how THPs strategy has contributed to development processes in Benin. THP Benin is part of the international NGO The Hunger Project. THP works with so-called 'epicentres': clusters of villages, or 'dynamic centres where communities are mobilized for action to meet their basic needs'. The objective of the programme is to work along with such epicentres toward self-reliance. This means that community members are confident and have the capacity and skills to act as agents of their own development, as defined by different outcome and output indicators that are measured by THP.
Synergy
The epicentre strategy is intended to be integrated and holistic. It aims to achieve synergy among programs in health (including HIV/AIDS prevention), education, adult literacy, nutrition, improved farming and food security, microfinance, and water and sanitation. It uses mainly local resources and works on improvement of government service provision in order to achieve financial independence after five to eight years.
End hunger in Benin
THP Benin cooperates with THP Netherlands, and through them with a group of Dutch entrepreneurs. Their joint ambition is to reach 10% of the Beninese rural population with the epicentre approach in order to create a tipping point towards the end of hunger in Benin.
PADev apprach
THP has an elaborate monitoring system where outputs are measured as well as outcomes. The ASC will perform an external, qualitative evaluation using the PADev approach that focuses on the effects of the strategy on wider development. The PADev (Participatory Assessment of Development, www.padev.nl) approach is a participatory and holistic methodology for evaluating development interventions. The basic design of the evaluation is to do a PADev workshop in one of the epicentres, with an additional workshop in the same area specifically with a selection of very poor persons, and a second PADev workshop in a control area which is as much as possible similar, but where THP has not intervened and where no comparable interventions have taken place.
Include the very poor
The rationale to do an additional workshop is the following: THP does not specifically focus on the poorest segment of communities. Rather, they work with the so-called 'active poor'. The main objective of reduction of hunger would (to say the least) be of great interest for the very poor. In community workshops, such as PADev workshops, the very poor usually do not come, partly because of self-exclusion. Unless they are specifically sought out and invited to hear their voices. Their voices would indicate if THP activities do also have effects on them, who would need the benefits most. Therefore, alongside the regular PADev workshop, an inventory of the very poor is to be made. Immediately after the PADev workshop they are personally invited and a two day workshop is done with (some of) them in order to get their perceptions. Specific discussions about their participation (or lack thereof) in community processes will be held to find out social dynamics.
The evaluation started in March 2015 and will last until August 2015.
Cooperation: Fred Zaal (Royal Tropical Institute), Wouter Rijneveld (Resultante), Adama Belemvire, Ton Dietz (ASC), Gitty Petit (ASC).
Find out more about THP in Benin in English or in Dutch.
Posted on 7 April 2015, last modified on 8 May 2015