The ASC congratulates Dzodzi Tsikata as newly elected CODESRIA president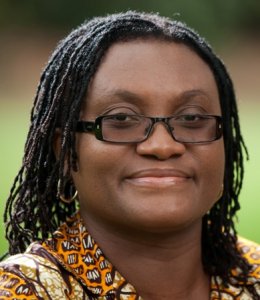 The ASC congratulates Prof. Dzodzi Tsikata as the newly elected president of CODESRIA (Council for the Development of Social Science Research in Africa). Prof. Tsikata holds a PhD in Social Science from Leiden University and was visiting fellow at the ASC in 2002. Prof. Tsikata is the Director of the Centre for Gender Studies and Advocacy (CEGENSA) and Associate Professor at the Institute of Statistical, Social and Economic Research (ISSER) at the University of Ghana. She was elected president at the General Assembly of CODESRIA's annual meeting on 12 June.
One of her main publications is Living in the Shadow of the Large Dams (published by Brill), about the long term environmental and socio-economic impacts of the Akosombo and Kpong Dams in the Volta River, Ghana.
Posted on 18 June 2015, last modified on 29 June 2015