Africa Works! 21st Century Trends
Latest news: We are proud to mention that besides a lot of interesting speakers we will welcome Mr Olusegun Obasanjo, the former president of Nigeria. H.E. Máxima, Princess of the Netherlands, will attend the second plenary session on food security as Guest of Honour on Monday 29 October.
Africa in the 21th century has already proven to be the source of endless possibilities and trends. In the first decade of the 21st century, the perception of Africa has changed dramatically from being the 'hopeless continent' to being a continent of 'lion economies', analogous to the Asian tigers. Africa's economies are consistently growing faster than those of almost any other region in the world. 5 of the 12 fastest growing economies in the world are African; Ghana leading the charts with a GDP growth of 20 percent. Income disparities continue to persist, but a genuine middle class is emerging in many African countries. Investors are increasingly eyeing Africa with interest; foreign direct investment is five times what it was a decade ago, driven by new investors from countries such as China, India, Brazil, Turkey and Malaysia. The time has come to acknowledge Africa.



Striking examples of the tremendous opportunities these economic changes create for (African) entrepreneurs are Mohammed Ibrahim, the mobile phone tycoon from Sudan, and Aliko Dangote, Nigeria's cement king. The application of new technologies, increased political stability, regional economic integration and the growing number of African repatriates across thecontinent are expected to be drivers of sustained economic growth in the years to come. Population trends further support these promising developments. Large numbers of better-educated, healthy young people are now entering the job market and birth rates have started to decline. Economic and social empowerment lead to a drive for political reforms.



Africa offers new opportunities for its people and for those who want to invest in Africa's future. The international conference 'Africa Works! 21st Century Trends' aims to create a better understanding of how Africa works today and what the (economic) prospects of the African continent and its people are. On 29 and 30 October 2012 prominent (African) business leaders, entrepreneurs, policy makers, researchers, journalists and others engaged with Africa are brought together to be challenged and to sharpen their perception of contemporary Africa.



The Netherlands-African Business Council (NABC) and the African Studies Centre (ASC) invite you to join us on 29 en 30 October and be inspired that Africa Works!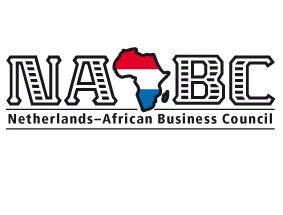 Date, time and location
29 October 2012

to

30 October 2012
Hotel Theater Figi, Het Rond 2, 3701 HS Zeist, T: +31 (0)30 692 7400
Posted on 18 June 2012, last modified on 7 November 2012