AEGIS launches new website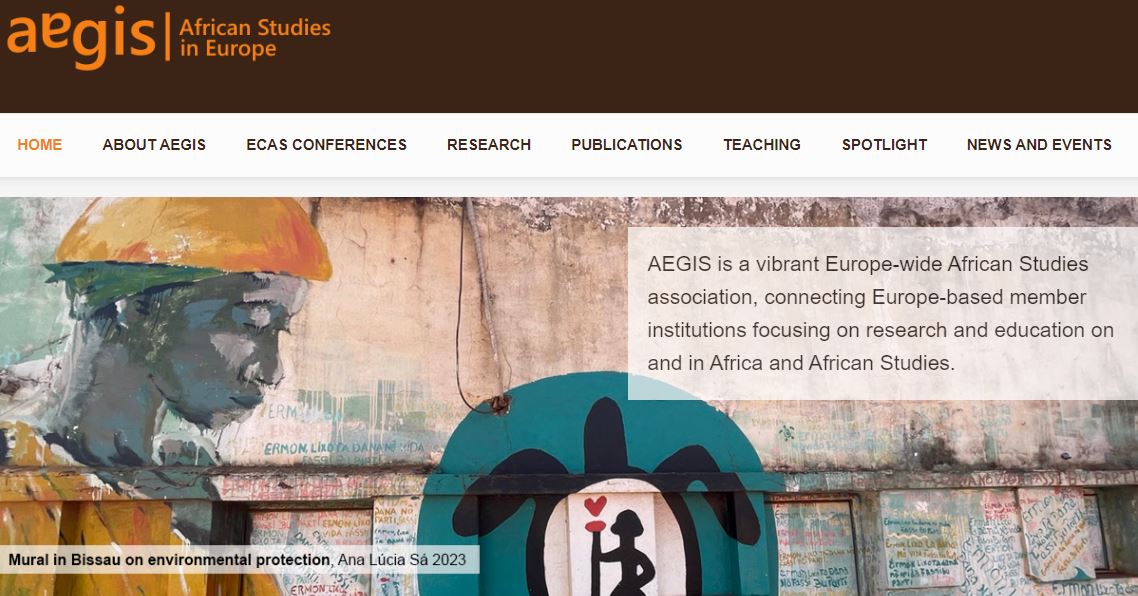 AEGIS, the network of Europe-based institutions with a focus on research and education on Africa and African Studies, has launched a brand-new website. Aiming to enliven the interface itself, the site has been restructured, important information updated, and a number of new features added. Check out the website!
AEGIS, set up in 1991, has expanded substantially since then. The original intention - to make visible and build upon the resources and research potential available among Africanist institutions in Europe - still holds true. A key focus then, as now, was to facilitate meaningful institutional and individual connections and synergies within Europe as well as to strengthen relationships with similar scholars and institutions in Africa, and elsewhere. AEGIS organises the European Conference on African Studies (ECAS) every second year, this year in Cologne.
The ASCL is one of the founding members of AEGIS and hosts its Secretariat.
We hope you'll enjoy the wealth of information on the new AEGIS website, and that it will inspire you to connect to the wealth of African Studies activities and resources within Europe and beyond.
Posted on 18 April 2023, last modified on 21 June 2023