The 1922 Rand Revolt: White Workers' Marikana?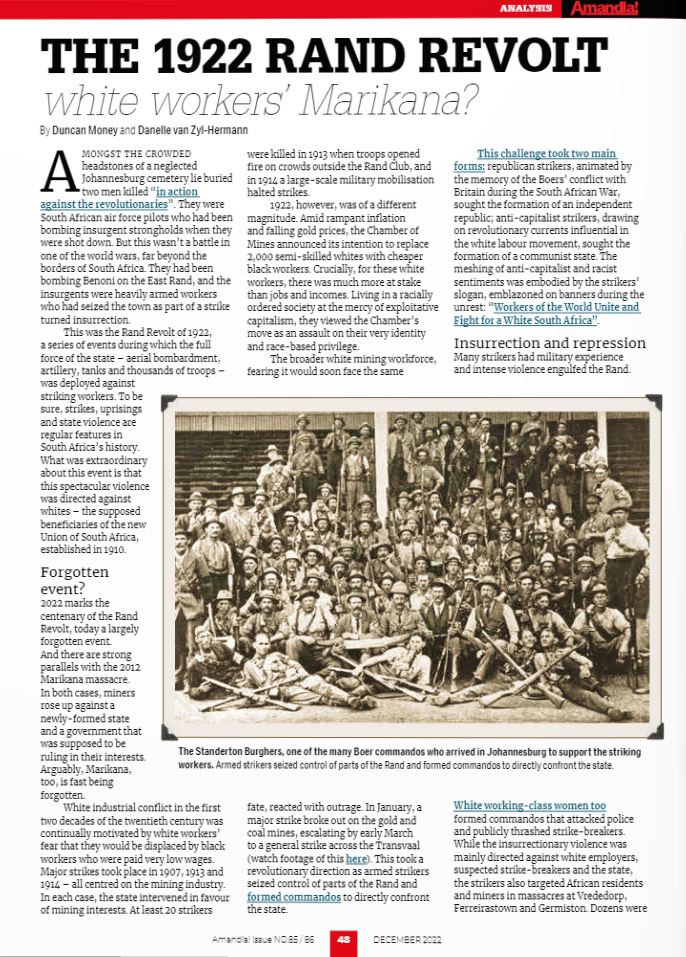 This article by Duncan Money and Danelle van Zyl-Hermann gives an overview of the Rand Rebellion, a 1922 mining strike in South Africa that included the use of bombardments, tanks and artillery against (mostly white) miners. The miners protested against the Union of South Africa as well as to express their fear to be replaced by miners of colour, who were paid a lower wage than them. Apart from a historical overview, the article also makes a comparison between this event and the 2012 Marikana massacre, in which the South African Police Service killed 43 miners that were on strike as well.
Read the full article (page 48).
This article appeared in Amandla!, issue 85/86, 30 November 2022.
Author(s) / editor(s)
Duncan Money, Danelle van Zyl-Hermann
About the author(s) / editor(s)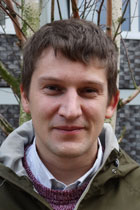 Duncan Money is a historian of Central and Southern Africa during the 19th and 20th century. His research focuses primarily on the mining industry and, in particular, the Zambian Copperbelt.
Danelle van Zyl-Hermann is a social historian of twentieth and twenty-first century South Africa and Kenya who works at the Department of History, University of Basel.
Full text, catalogue, and publisher website
Posted on 2 December 2022, last modified on 20 December 2022