15:30: Seminar: Liberia, Ebola, and the pitfalls of single-minded state-building objectives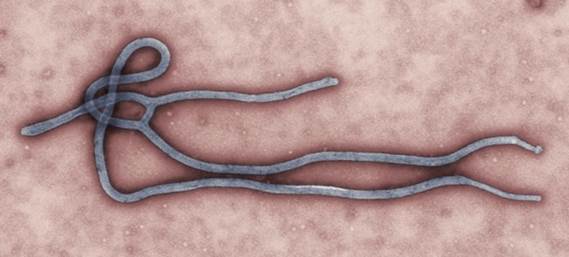 Using the Ebola outbreak of 2014/15 as a case study, Robtel Neajai Pailey argues that Liberia's postwar recovery is more likely to succeed if it factors in multiple layers of authority 'below' and 'outside' the state—such as domestic citizens and transnational actors. The lack of a robust public health system to withstand the shocks of an infectious disease exposed the erosion of formal systems of governance before Ebola. It also revealed that the locus of authority did not rest with the Liberian state, but rather amongst Liberians 'below' and 'outside' of it. She will demonstrate that while Liberia's pursuit of a vertical state-building agenda at the behest of international donors unravelled during Ebola, the tactics employed by Liberians 'below' and 'outside' the postwar state were constituted by horizontal nation-building objectives and therefore appeared more legitimate. While it is difficult to prove a causal relationship between the interventions of non-state Liberian actors and the gradual decline in Ebola incidence rates, Dr Pailey underscores important correlations between Liberian-led public health measures and Ebola eradication. Her research provides a firm foundation for deeper analysis about the scope and magnitude of Liberian-led efforts during Ebola and highlights the need to document these initiatives further.
This seminar will be followed (18:30-19:30) by a book presentation by the Liberian author Vamba Sherif.

Photo credit: Kate Lloyd
Dr. Robtel Neajai Pailey is a Liberian academic, activist and author. She currently serves as a research partner at the Centre for Development Policy and Research, SOAS, University of London. Her recent publications include:
Horst, Cindy, Lubkemann, Stephen, and Pailey, Robtel Neajai (2015). "Diaspora Humanitarianism: The Invisibility of a Third Humanitarian Domain" in Zeynep Sezgin and Dennis Dijkzeul (eds.) The New Humanitarians in International Practice: Emerging Actors and Contested Principles. New York: Routledge.
Pailey, Robtel Neajai (2014). "Patriarchy, Power Distance, and Female Presidency in Liberia" in Baba G. Jallow (ed.) Leadership in Post‐Colonial Africa: Trends Transformed by Independence. London, UK: Palgrave MacMillan: 169-187.
Date, time and location
Pieter de la Courtgebouw / Faculty of Social Sciences, Wassenaarseweg 52, 2333 AK Leiden
Posted on 11 September 2015, last modified on 26 October 2015