Gerson Brandão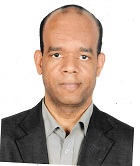 Gerson Brandão is a Brazilian national with over 20 years of professional experience and solid records working in the African continent. One of Gerson's main strengths is to work with teams to develop capacity building strategies and roadmaps and to inspire colleagues to translate these strategies into rights-based and gender sensitive programs. He is often invited to lecture on human rights, peace building and peace making; and, has more than 80 articles published in scientific journals and communication vehicles in Brazil and abroad.
Recent publications:
Brandão, G. (2022). Can Private Companies Effectively Support Humanitarian Response Plans? RIAC (russiancouncil.ru).
Brandão, G. (2022). The transit of Africa's natural resources in the world: how to transform global evolution into local evolution? Paper presented at 11th Iberian Congress of African Studies in Lisbon.