Renu Modi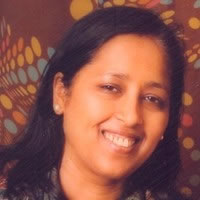 Prof. Renu Modi is a Professor and Director of the Centre for African Studies, University of Mumbai, India. She was educated at the Lady Shree Ram College for Women (Political Science; Hons.) and read for her M.A., at the Centre for Political Studies, School of Social Sciences and M.Phil. and Ph.D., at the Centre for African Studies, School of International Studies, Jawaharlal Nehru University, New Delhi.
Her current research interests cut across, International Relations, Global Studies and Indian Ocean Studies. She has taught for over two decades and published inter alia on; the role of emerging powers in agriculture and food security in Africa, South-South Development Cooperation, BRICS and bilateral, South-South mobilities and human rights of immigrants, issues of integration in host lands, the sociology of Indian Diaspora and development-induced displacement and resettlement in India and Africa.
Dr Modi has received several research awards; the DAAD grant, visiting fellowships to the Centre for Refugee Studies, the University of Oxford and the Nordiska Africa Institute Sweden and more recently the Shashtri Indo Canadian Institute Award in 2018. She has also been invited to teach and conduct short courses at Erasmus Mundus Programmes. Dr. Modi also served as a social development consultant with the Inspection Panel of the World Bank.