Margriet van der Waal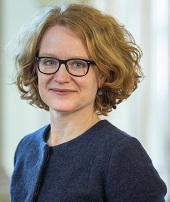 Margriet van der Waal (b. South Africa) holds the Endowed Chair for South African literature, culture and history at the University of Amsterdam and is Associated Professor in cultural studies at the University of Groningen, where she teaches in the Erasmus Mundus programme Euroculture. In her work, situated in the overlap between African and European Studies, she investigates processes of cultural and aesthetic representation and the functioning of translingual and transcultural cultural public sphere(s) in postcolonial contexts (South Africa and Europe in particular) — especially how the arts and culture deal with matters related to identity, identification and social relationality. In her inaugural lecture (2018) she investigated who has taken up the right to speak since 1994, and importantly, whose voice is actually being heard in South African media, novels, films and music.
Expertise: Literary and Cultural Studies/Cultural Analysis.