Mamoudou Sy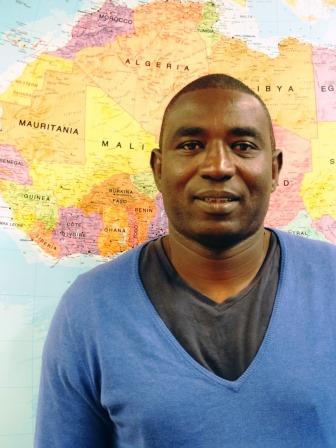 Mamoudou Sy is a historian and lecturer in modern and contemporary African history, professor of history and head of the Department of Social Sciences at the Faculty of Social and Environmental Sciences of the University of Sine Saloum El Hadji Ibrahima Niass of Kaolack (USSEIN). He is based at the Kaffrine campus in west-central Senegal near the border with The Gambia.
His research focuses in particular, the building process of Senegambia states in the pre-colonial period, migrations, the history of Islam in Senegambia and in the Sahel, slavery, military history, labor relations and their evolution from the pre-colonial period to the colonial period, resistances to European imperialism, economic history related to the expansion peanuts culture in the Senegambia, intellectual history, Koranic schools, maraboutic diasporas in the Sahel, jihads in the Sahel in long term and their impacts.
He is currently working on a book project on the history of the police in the French colonies from the end of the 18th century to 1959.
Mamoudou Sy has also published numerous scientific articles. He collaborates with colleagues and institutions in the organisation of field research seminars. Sy is the author of the book : La Vallée du fleuve Sénégal dans le jeu des échelles politiques :le Dimar aux 18e et 19e siècles, Harmattan Paris, 2018.
Recent publications:
La vallée du fleuve dans le jeu des échelles politiques, 286 pages, Harmattan Paris, July 2018
La diffusion de l'islam dans l'espace ouest africain de la seconde moitié du 19e siècle à 1960. Contraintes et opportunités. In : Simon Kimbangu, Le Prophète de la libération de l'Homme noir, tome II. Sous la direction de Mbokolo Elikia et Sabakinu Kivilu, Harmattan RDC, 2014, pp.173-210.