Kristen Cheney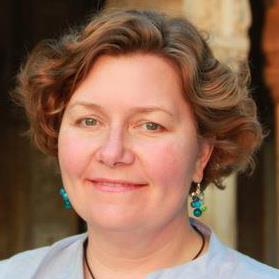 Kristen Cheney is associate professor in Children and Youth Studies, International Institute of Social Studies, Erasmus University Rotterdam.
She is a member of the editorial board of Childhood, of the CABA Working Group Netherlands and the ISS-CYS representative in Share-Net NL (Netherlands Network on Sexual and Reproductive Health and AIDS).
Publications: http://iss.academia.edu/KristenCheney
Education
PhD, Anthropology University of California, Santa Cruz, 2004
Dissertation Title: "Pillars of the Nation: Child Citizens and Ugandan National Development"
MA, Anthropology University of California, Santa Cruz, 1998
BA, Anthropology/Professional Writing (Summa Cum Laude) Albion College, Michigan, 1994
Research interests: Africa, children/childhood, development, education, ethnicity, HIV/AIDS, identity, international adoption, nationalism, orphans, peace/security, rights, sexuality, vulnerability.
Current research: Poverty, Inequality, and the Circulation of Children in Difficult Circumstances
New projects:
Research consultant, Netherlands Initiative for Capacity development in Higher Education (NICHE) grant Strengthening education and training capacity in Sexual Reproductive Health and Rights in Uganda (2016-2020).
Lead Researcher for Oak Foundation's Adolescent Perceptions of Healthy Relationships study in Bulgaria and Tanzania (2016-18).
Organizer of the International Forum on Intercountry Adoption and Global Surrogacy, ISS, The Hague, August 2014.
Operational research for ISS-Save the Children project "Keep it Real" - Youth-centered comprehensive sexuality education program in Ethiopia and Uganda (2013-15).
Partner to the NUFFIC-funded 'Mainstreaming and Strengthening of the Social Development Component into the Justice, Law and Order Sector (JLOS) in Uganda' project (2012-14).