Kofi Awoonor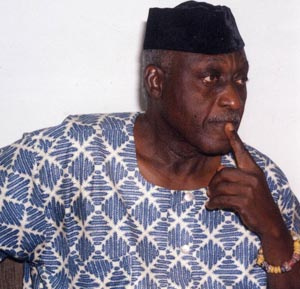 On 21 September 2013, Ghanaian poet, scholar, teacher and diplomat Kofi Awoonor, was killed in the terrorist attack on the Westgate shopping mall in Nairobi, Kenya. George Kofi Nyidevu Awoonor-Williams was born in Wheta, on 13 March 1935. After graduating (1960) from the University College of the Gold Coast, Awoonor studied at University College, London (M.A., 1970), and the State University of New York at Stony Brook (Ph.D., 1972). He returned to Ghana (1975) to teach at the University of Cape Coast.
Awonoor also lectured in English and African literature at the University of Ghana, directed the Ghana Film Corporation, founded the Ghana Playhouse, and served as an editor of the literary journal Okyeame and as an associate editor of Transition. He later served as Ghana's ambassador to Brazil (1984–88), Cuba (1988–90), and the United Nations (1990–94).
Kofi Awoonor is the author of novels, plays, political essays, literary criticism, and several volumes of poetry. His work combines the poetic traditions of his native Ewe people and contemporary and religious symbolism to depict Africa during decolonization.
Source: Wikipedia
Selected publications
By Kofi Awoonor
The promise of hope : new and selected poems, 1964-2013 / Kofi Awoonor. - Dakar : Amalion, cop. 2014
The African predicament : collected essays / Kofi Awoonor. - Legon : Sub-Saharan Publishers, 2006
Komt de reiziger weerom : relaas van de terugkeer naar Afrika / Kofi Awoonor. - Amsterdam : In de Knipscheer, 1994
(Dutch translation of "Comes the Voyager at Last")
Ghana : a political history from pre-European to modern times / Kofi Awoonor. - Accra : Sedco Publishing Limited ; Accra New Town : Woeli Publishing Services, 1990
This earth, my brother ... / Kofi Awoonor. - London [etc.] : Heinemann, 1972
About Kofi Awoonor and his works
Kofi Awoonor in conversation with Hein Willemse.
In: Tydskrif vir letterkunde,vol.41 (2), 2014, p.186-198
Kofi Awoonor.
In: Postcolonial African writers : a bio-bibliographical critical sourcebook / Pushpa Naidu Parekh; Siga Fatima Jagne. - Westport, Conn. : Greenwood Press, 1998
Kofi Awoonor : an annotated bibliography / Kwaku Amoabeng; Carol Lasker.
In: Africana journal : a bibliographic and review quarterly , vol. 13, no. 1/4, 1982, p. 173-214
The Hunter and the Gazelle (Ewe Language Version)
Timeline of 20th-century Ghanaian poets via Wikidata and DBpedia
Posted on 21 September 2021, last modified on 21 September 2021