Assassination of Juvénal Habyarimana and Cyprien Ntaryamira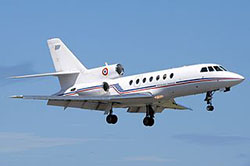 On the evening of 6 April 1994, the aircraft carrying Rwandan president Juvénal Habyarimana and Burundian president Cyprien Ntaryamira, both Hutu, was shot down with surface-to-air missiles as it prepared to land in Kigali, Rwanda. All 12 people on board were killed. The assassination set in motion the targeted elimination of Rwanda's moderate leaders and triggered the Rwandan genocide, one of the bloodiest events of the late 20th century.
Responsibility for the attack is disputed, with most theories proposing as suspects either the Tutsi rebel Rwandan Patriotic Front (RPF) in a cynical bid to oust Habyarimana's regime, or the government-aligned Hutu Power who, faced with the possibility of power-sharing with the Tutsi minority, carried out a coup d'etat in order to create a "pure Hutu" state.
In 2006, an eight-year long investigation by the French judge Jean-Louis Bruguière concluded that current president Paul Kagame (at the time commander of the RPF) had ordered the assassination. An investigation by the Rwandan government, made public in 2010, blamed Hutu extremists in the Rwandan army. In January 2012, a French investigation was widely published exonerating the RPF. However,Filip Reyntjens, a Belgian political scientist and lawyer, stated that the report did not in fact exonerate RPF. In November 2014, Emmanuel Mughisa (also known as Emile Gafarita), a former Rwandan soldier who said he had evidence that Kagame had ordered Habyarimana's plane shot down, was abducted in Nairobi when it became known he was called to testify before the French inquiry.
In October 2016, France reopened the investigation into the shooting down of the Rwandan presidential plane. However, in December 2018, the investigating judges Herbaut and Poux dropped their inquiry for lack of sufficient evidence. On July 3, 2020 the investigating chamber of the Paris Court of Appeal upheld the December 21, 2018 decision, dismissing the case regarding the missile attack against the Rwandan President's plane for lack of evidence. This decision marks the provisional end of the legal prosecutions that have lasted twenty-two years.
Selected publications
The RPF did it : a fresh look at the 1994 plane attack that ignited genocide in Rwanda / Filip Reyntjens. - Antwerpen : Institute of Development Policy, 2020
Politics or Pragmatism? The International Criminal Tribunal for Rwanda and the Burying of the Investigation into the Assassination of President Juvénal Habyarimana / Luc Reydams.
In: Human rights quarterly, 2018, Vol.40 (4), p.989-1013
Réquisitoire définitif aux fins de non lieu / Nicolas Renucci. - Paris : Procureur de la République du parquet de Paris, 10 octobre 2018.
http://www.francegenocidetutsi.org/RequisitoireNonLieu10octobre2018.pdf
Le génocide des Tutsi au Rwanda / Filip Reyntjens. - Paris Presses universitaires de France, 2017
(For the Dutch translation see: De genocide van de Tutsi in Rwanda)
Portrait de Juvénal Habyarimana / par Alain Foka. - [Paris] : Radio France Internationale, 2014-2015
Rwanda 1994, Noirs et Blancs menteurs / Philippa Brewaeys. - Bruxelles : Racine, cop. 2013.
Destruction en vol du Falcon 50 Kigali (Rwanda) : rapport d'expertise/ Cour d'appel de Paris, Tribunal de Grande Instance de Paris; experts: Claudine Oosterlinck, Daniel Van Schendel, Jean Huon, Jean Sompayrac, Olivier Chavanis. – Paris : Cour d'appel de Paris, Tribunal de Grande Instance de Paris, 5 janvier 2012.
http://www.francegenocidetutsi.org/rapport-balstique-attentat-contre-hab...
Report of the investigation into the causes and circumstances of and responsibility for the attack of 06/04/1994 against the Falcon 50 Rwandan presidential aeroplane, registration number 9XR-NN / Jean Mutsinzi. [S.l.] : Republic of Rwanda, 2010.
(See also as part of Mutsinzi Report : the Video Analysis of Habyarimana Plane Crash on Youtube)
Récusation du mandat d'arrêt de Bruguière contre le Rwanda / Tafsir Diallo. - Paris : L'Harmattan, 2007
Conspiracy to Murder: The Rwandan Genocide / Linda Melvern. New York City: Verso, 2004
Shake Hands with the Devil: The Failure of Humanity in Rwanda. / Roméo Dallaire, Brent Beardsley. - New York City: Carroll & Graf Publishers, 2003.
For more publications see the ASCL Library Catalogue
Rwanda's Untold Story - BBC Documentary 2014 on Vimeo
See also: The struggle over truth : Rwanda and the BBC / Filip Reyntjens, Filip. In: African affairs : the journal of the Royal African Society , vol. 114, no. 457, p. 637-648, 2015
https://repository.uantwerpen.be/docman/irua/522803/128159.pdf
Rwanda's Untold Story Documentary from RDI-Rwanda Rwiza on Vimeo.
Posted on 6 April 2021, last modified on 10 August 2021