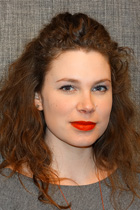 On behalf of the jury, the ASC is pleased to announce the winner of the Africa Thesis Award 2015: Merel van 't Wout, for her thesis 'Entrepreneurs by the grace of God: Life and work of seamstresses in Bolgatanga, Ghana'. Van 't Wout completed her research master in Modern History and International Relations cum laude at the University of Groningen.
Read the full-text of the thesis.
Read the jury report.
Read the interview we did with Merel.
Read more about the Africa Thesis Award.
Abstract
Motivations of young women to start their own business
Merel's research project aims at understanding the expectations and motivations of young women in Ghana's Upper East region to start their own business. Supporting the owners of small-scale businesses in the informal economy has become a central objective of the global development agenda. Using an anthropological approach, this research intends to contribute to, and criticize, the dominant discourse on the need to advance entrepreneurship. The central research question is: what are individual, cultural and contextual factors that shape the decision of young women in Bolgatanga to enroll in a seamstress apprenticeship and in which ways do these factors relate to the wider debate on promoting entrepreneurship as a development strategy? Based on the material presented in this thesis, Van 't Wout argues that the theoretical arguments underlying efforts to advance entrepreneurship among the poor are fundamentally flawed.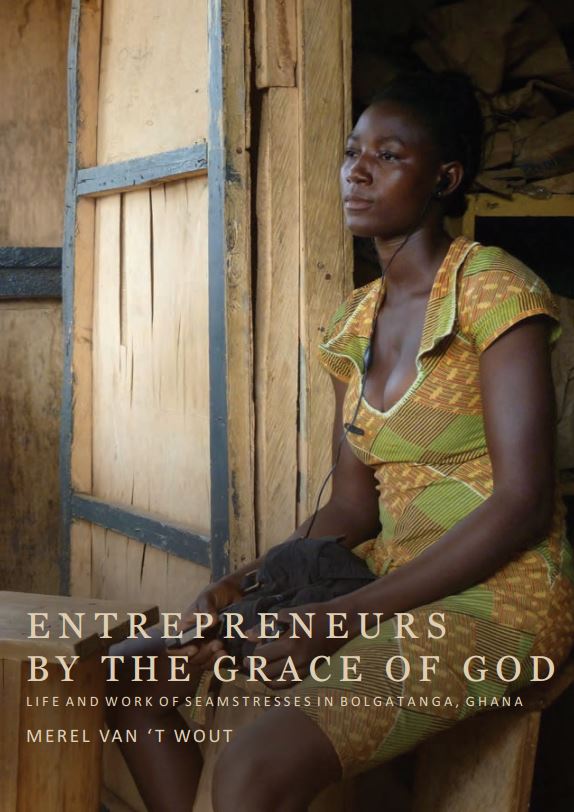 Rethink policies to promote entrepreneurship among the poor
There are three cross-cutting issues that need to be taken into account when we discuss entrepreneurship as a development strategy. These issues are relevant for the situation of seamstresses in Bolgatanga, but also apply to a wider field. These issues are: the weak conceptualization of entrepreneurship in development discourse, the neglect of the socio-economic context in which "entrepreneurial" activities take place, the importance of cultural and psychological factors, and the ongoing attractiveness that entrepreneurship carries for development policymakers. Based on the stories of seamstresses in Bolgatanga, this thesis is an appeal to rethink policies designed to promote (female) entrepreneurship among the poor. It calls into question the portrayal of self-employment as "entrepreneurship" and the depiction of poverty as an individual problem.
Runner-up
This year the jury received 49 theses submitted for the Award. The runner-up is: Akosua Sarpong Boakye-Ansah for her thesis 'Inequalities in drinking water quality in Urban Areas. A case study of Lilongwe, Malawi' for which she graduated at UNESCO-IHE Institute for Water Education. The jury would also like to make a special mention to Ruth Murambadoro (University of Pretoria) for writing an insightful thesis on politicization and reconciliation in Zimbabwe (Nkayi district), adopting an historically-rich and culturally-sensitive approach.
Has video content - Youtube, Vimeo, trailers, research video's, etc. Not needed for seminar video's:
Posted on 1 October 2015, last modified on 25 March 2019