In the presence of familiy and former colleagues of our late researcher Stephen Ellis (who died in 2015) and with a personal video message of the Minister of Foreign Affairs, Mr Bert Koenders, the Stephen Ellis Chair in the Governance of Finance and Integrity in Africa was officially launched on Tuesday 4 April at Leiden University.
In his introductory speech, ASCL Director Ton Dietz honoured the memory of Stephen Ellis, the ASCL's 'most renowned scholar', and explained the Chair in the wider strategy of Leiden University and the African Studies Centre Leiden. Professor Dietz also thanked the Ministry for subsidizing the Stephen Ellis Chair, hoping that the Chair will contribute to Science for Society and to new forms of diplomacy, that Prof. Dietz 'tentatively called "sustainable diplomacy"'.
In his video message (see below) Minister Koenders recalled the long discussions he had with Stephen Ellis and his wife Gerrie ter Haar at their home, for example before his deployments to Côte d'Ivoire and Mali. 'He had great empathy for people and communities, but little confidence in formal politics'. Mr Koenders said he doesn't believe there are only African solutions to African problems. 'The international Community does have a role to play, as long as it doesn't try to offer a single blueprint for every challenge.'
With respect to the Chair for Finance and Integrity, Mr Koenders noted that illicit financial flows are larger than the flow of all official development assistance to Africa. He stressed that measures are increasing but that more insight is needed, and that the Chair will hopefully provide it. 'In pursuing our policies on Africa and in redressing our relationship with Africa, I hope we are able to act in the same spirit as Stephen Ellis', he concluded.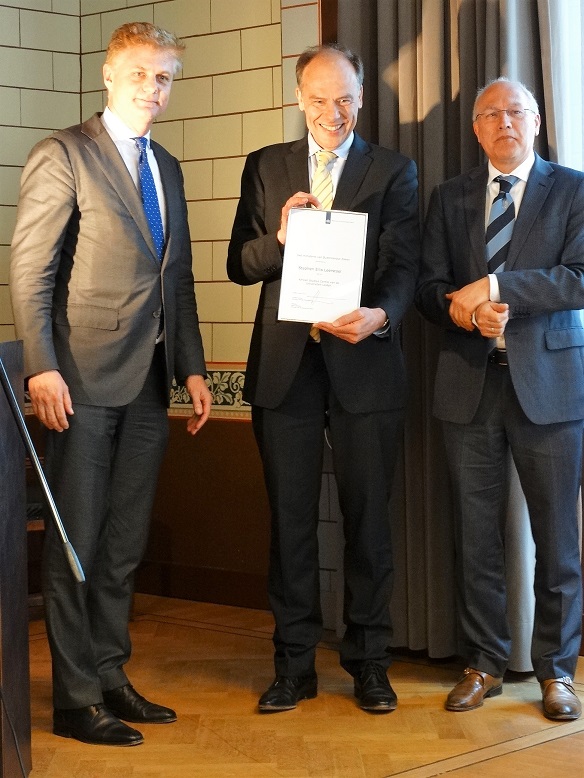 On behalf of the Ministry of Foreign Affairs, Mr Hans Docter, Director for Sustainable Economic Development, symbolically handed over the subsidized Chair to Carel Stolker, Rector Magnificus of Leiden University, and Ton Dietz.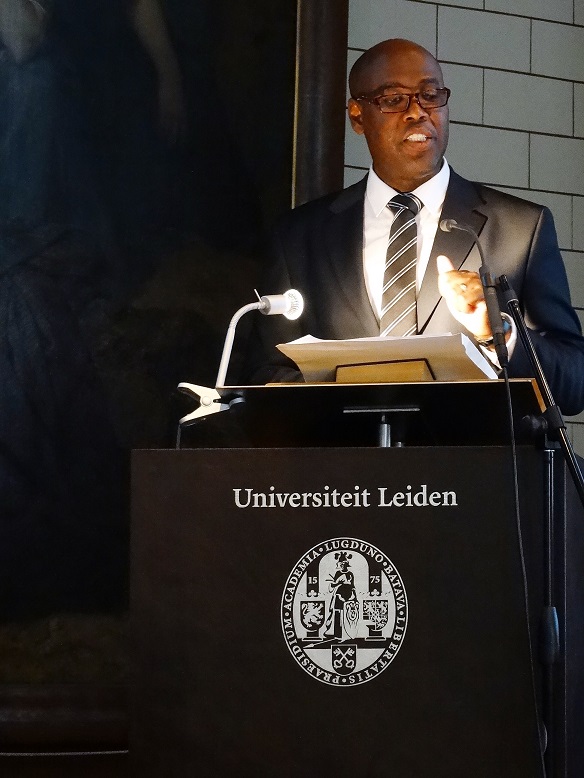 In his acceptance speech, Prof. Chibuike Uche addressed the crisis of governance in many African countries. 'The World Bank assumes the existence of the good guy who will fix the problem, but corruption is the default position even among principals in many African countries', he said. Stephen Ellis looked deeper than establishing institutions in his quest to understand governance problems in Africa and highlighted the important role of culture in the development of governance stuctures in Africa. According to Prof. Uche, criticizing culture became more difficult after the 1945 UN formation to the 1965 UN Convention on the Elimination of All Forms of Racial Discrimination. Did this help legitimize poor governance in Africa? Stephen Ellis also explored the link between religion and politics. Does the link religion-politics explain why Africa lacks entrenched protocols of power in political and spiritual fields? Prof. Uche wants to do further research into these daring questions, as well as into the role of culture and religion in governance in Africa.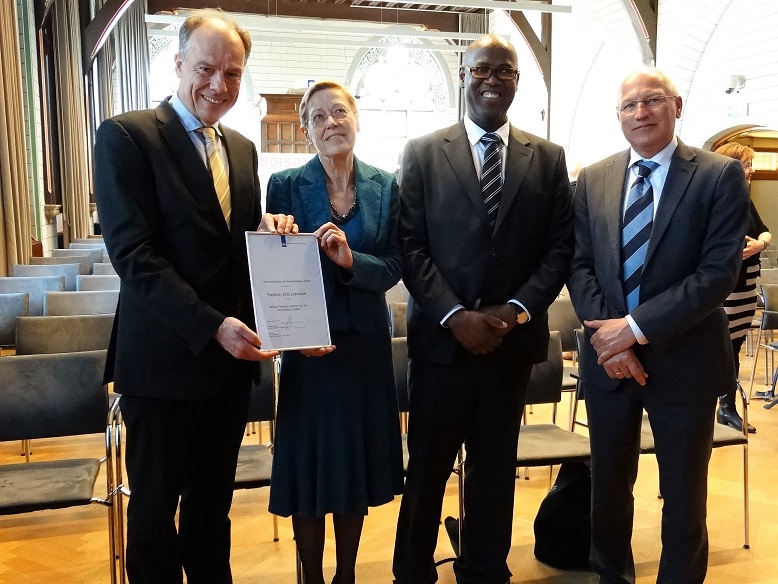 For more photos take a look at our Facebook photo album!
Voeg een bestand met extra informatie toe (PDF):
Has video content - Youtube, Vimeo, trailers, research video's, etc. Not needed for seminar video's:
Seminar videolink NOT WORKING - paste it here so we can solve that later:
Describe the problem here in short
Posted on 4 April 2017, last modified on 18 April 2017