Students protesting at Stellenbosch University, South Africa, 2015 (Photo: Nigel Zhuwaki)
The 2015-2016 student protest movements to decolonise universities and to bring about free education in South Africa have been widely represented and have produced some of the most striking images that capture the zeitgeist of the post-apartheid state. This seminar presentation takes as its starting point an observation made by political theorist, and the former Vice Chancellor of the University currently known as Rhodes, Saleem Badat, who notes, 'It is important to avoid seeing the student protest movement in purely political and instrumental terms, for this could miss possible cultural, expressive, and symbolic aspects of the movement'. He goes on to write that 'the student protest movement may not only be a challenge to dominant cultural codes, but also a possible laboratory of cultural innovation'. Badat's suggestion offers a productive way to understand the creative and critical strategies employed by the student movements and to think about the significance of images produced by students themselves. This presentation will focus on photographs taken by students who took part in the protests and will argue that their images draw on the philosophy of black consciousness and form part of the movement to decolonise both institutions and ways of thinking.
Seminar location:
Pieter de la Courtgebouw / Faculty of Social Sciences, Wassenaarseweg 52, 2333 AK Leiden
More about the speaker: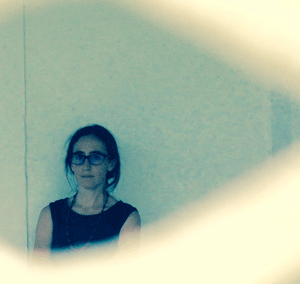 Kylie Thomas is a Research Associate at the Institute for Reconciliation and Social Justice at the University of the Free State, South Africa. She received her PhD from the University of Cape Town in 2007 and has subsequently held several research fellowships and teaching positions in South Africa. She is the author of Impossible Mourning: HIV/AIDS and Visuality after apartheid (2014).
Has video content - Youtube, Vimeo, trailers, research video's, etc. Not needed for seminar video's:
Seminar videolink NOT WORKING - paste it here so we can solve that later:
Describe the problem here in short
Posted on 30 May 2017, last modified on 15 June 2017