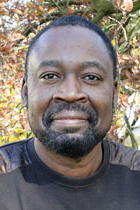 Rahmane Idrissa se livre à une autopsie de la crise malienne: comment la démocratie promise a tourné au chaos, avec deux coups d'Etat successifs en deux ans.
Cet article a été écrivé pour une serie de débats du Temps (La Suisse) initié par Joan Tilouine et Paul Deutschmann, tous deux journalistes pour Africa Intelligence
English
Rahmane Idrissa engages in an autopsy of the Malian crisis: how the promised democracy turned into chaos, with two successive coups in two years.
This article has been written for a series of debates in Le Temps (Switzerland) initiated by Joan Tilouine and Paul Deutschmann, both journalists for Africa Intelligence.
Read the article (in French).
Has video content - Youtube, Vimeo, trailers, research video's, etc. Not needed for seminar video's:
Seminar videolink NOT WORKING - paste it here so we can solve that later:
Describe the problem here in short
Posted on 26 July 2022, last modified on 15 September 2022