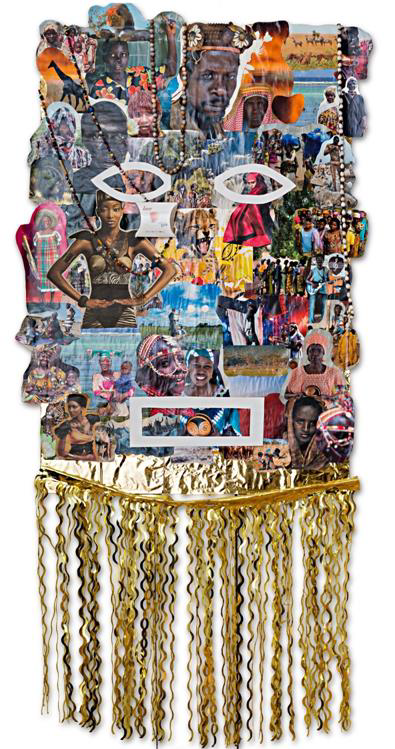 The Wheel of Values: Africa and the world is an exhibition made by artist and researcher Dorine E. van Norren. It speaks of archetypical power relations between regions of the world and related values. For this, she uses Greek mythology and created the wheel of values.
A deeper insight in these power relations and value perspectives can facilitate intercultural communication and understanding.
The value perspectives are also linked to the social, economic and political dimensions of the sustainable development goals.
For Africa, the concept of Ubuntu is central. Ubu as the abstract being meeting Ntu, the life force, bringing forth all things. Or more popularly it means: I am because we are. This can be related to concepts of yin yang in Asia and Tinkuy in Latin America. Join us on a mystical geographical journey through the world!
In 2017, Dorine van Norren defended her PhD thesis entitled Development as Service: a Happiness, Ubuntu and Buen Vivir interdisciplinary view of the Sustainable Development Goals at the Law Faculty of the University of Tilburg. For this, she did research in South Africa, Ecuador and Bhutan. The last annex of her PhD describes the concept behind the exhibition.
Read a summary of Dorine van Norren's PhD thesis
Read the annex 'Wheel of values' of Dorine van Norren's PhD thesis
The exhibition can be seen during office hours in the ASCL Library (ground floor) and in the corridor on the third floor. The works are not for sale.
The exhibition will be opened on Thursday 6 June, 16:00. There will be drinks and Dorine van Norren will give a talk and give a guided tour. Please register here.
Event date:
2019-05-24 00:00:00 to 2019-09-30 00:00:00
Has video content - Youtube, Vimeo, trailers, research video's, etc. Not needed for seminar video's:
Seminar videolink NOT WORKING - paste it here so we can solve that later:
Describe the problem here in short
Posted on 6 May 2019, last modified on 27 May 2019