Mirjam de Bruijn and Phd candidate Modibo Galy Cissé were interviewed by newspaper Het Parool about Hamadoun Koufa, poet-singer turned jihadi preacher in Mali.
Read the interview (in Dutch).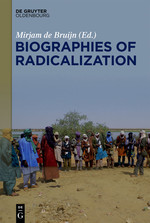 Read more about the book Biographies of Radicalization (English version), edited by Mirjam de Bruijn, for which Cissé wrote a chapter about Koufa.
Has video content - Youtube, Vimeo, trailers, research video's, etc. Not needed for seminar video's:
Seminar videolink NOT WORKING - paste it here so we can solve that later:
Describe the problem here in short
Last modified on December 6, 2019