Seminar location:
Pieter de la Courtgebouw / Faculty of Social Sciences, Wassenaarseweg 52, 2333 AK Leiden
More about the speaker: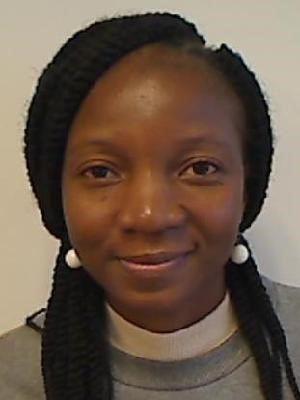 Adeola Oloyede is a currently a visiting LeidenASA research fellow at the African Studies Center, Leiden. She is a research assistant with Stress Tolerant Maize for Africa, Southern Guinea Savannah, University of Ilorin, Nigeria. The project is about promoting stress tolerant maize for building resilience of maize farmers to climate variability and for food security. She gained her undergraduate degree at the University of Ilorin, and she bagged her master's degree in Agricultural Economics at the same university. Adeola holds a PhD degree in Agricultural Economics. She is a member of the Climate Smart Agriculture Youth Network. She is a multidisciplinary researcher. She has worked on ways to promote environmental sustainability and issues relating to small-scale farmers. She is interested in research, environmental sustainability, green growth and youth entrepreneurship. She has presented some of her work at international conferences and published her findings in local and international peer reviewed journals. She has also received some grants in the form of travel support to attend international conferences.
At the ASC, Adeola will be collaborating with Dr. Stefano Bellucci and Prof. Marleen Dekker to carry out a study on how human capital and labour markets among youths influence agricultural entrepreneural development in Nigeria.
Has video content - Youtube, Vimeo, trailers, research video's, etc. Not needed for seminar video's:
Seminar videolink NOT WORKING - paste it here so we can solve that later:
Describe the problem here in short
Posted on 27 February 2019, last modified on 21 March 2019