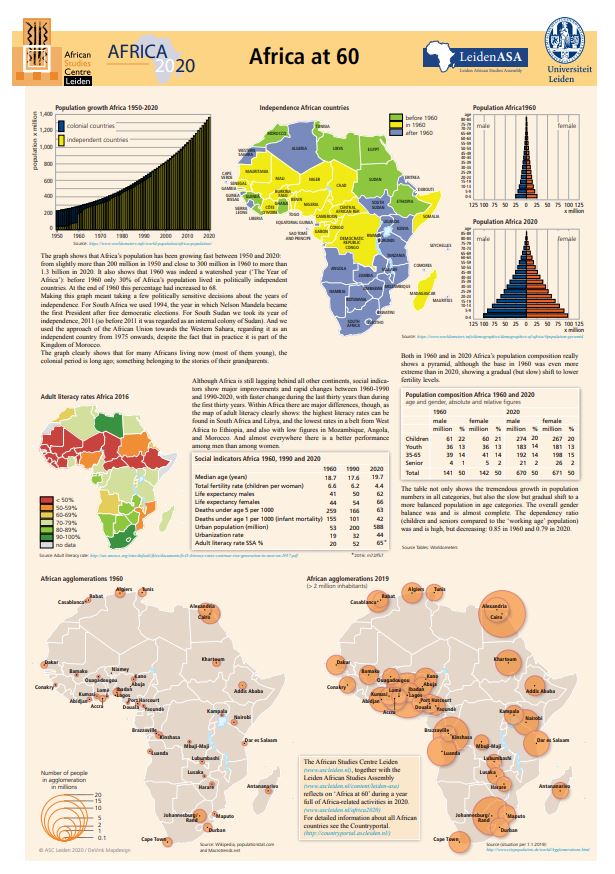 On the occasion of the Africa 2020 year, the African Studies Centre Leiden has compiled a thematic map showing a number of developments in African countries during the last sixty years, relating to: year of independence, population growth, social indicators e.g. literacy rates, agglomerations, agriculture, and state stability-fragility.
See the map and read the full text.
How to order:
The thematic map can be ordered with the Secretariat of the African Studies Centre Leiden (shipping costs): asc@asc.leidenuniv.nl.
Has video content - Youtube, Vimeo, trailers, research video's, etc. Not needed for seminar video's:
Seminar videolink NOT WORKING - paste it here so we can solve that later:
Describe the problem here in short
Posted on 20 January 2020, last modified on 31 January 2020