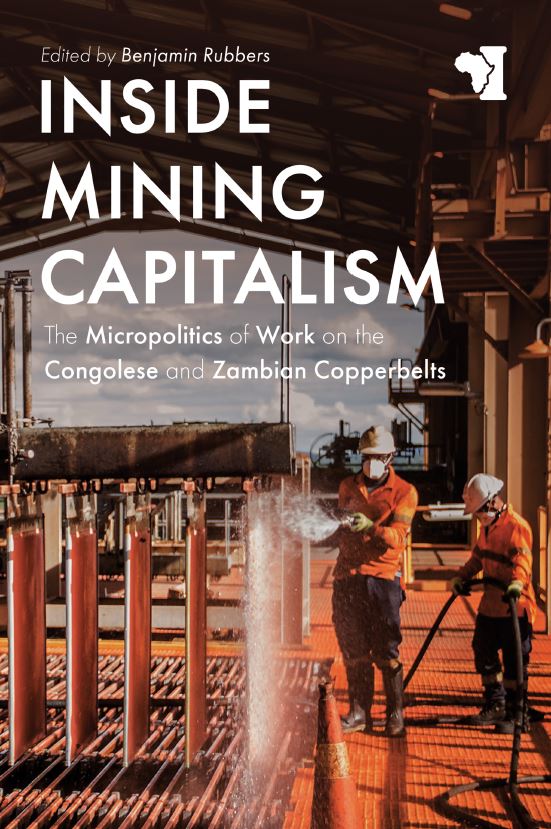 At the beginning of the twenty-first century, African countries endowed with mineral resources have witnessed an unprecedented rise in foreign direct investments in the mining sector. The Central African Copperbelt crossing the border between Congo and Zambia is one of the most striking cases of this mining boom. Following the liberalization of the mining sector in both countries, it has witnessed an influx of foreign investors of various origins, who have developed more than thirty new mining projects. One characteristic feature of these new mining projects is that they put in place new flexible workforce management practices. Together these practices point to the emergence of a neoliberal labour regime which break in many ways with the paternalism of the state-owned enterprises that dominated the two copperbelts in the second half of the 20th century.
The main argument of the book is that the rise of this neoliberal labour regime is the result of a variegated process of improvisation and adaptation involving local actors within and outside mining companies. In support of this argument, the book shows how new mining projects' labour practices are mediated, negotiated, or resisted by mine workers, unionists, and human resource managers. It also emphasizes variations in the labour practices put in place by new mining projects depending on the type of capital involved, the type of mine being developed, and the area where they are established. Finally, the book examines the implications of power dynamics surrounding companies' labour strategies from a broader perspective, tracing emerging practices and discourses regarding the responsibility of trade unions, gender equality, and identity politics.
This book was written as part of the WORKinMINING project at the University of Liège, Belgium. The project received funding from the European Research Council (ERC) under the European Union's Horizon 2020 research and innovation programme (grant agreement n° 646802). It involved six researchers: Benjamin Rubbers, Kristien Geenen, Emma Lochery, Thomas McNamara, James Musonda and ASCL PhD Candidate Francesca Pugliese.
Read the full text of the book.
Table of content:
Introduction: Mining Capitalism from Below
Benjamin Rubbers
1. Labour Regimes: A Comparative History
Benjamin Rubbers and Emma Lochery
2. Safety: The Politics of Life in a Neoliberal Labour Regime
James Musonda and Francesca Pugliese
3. Gender: Navigating a Male-Dominated Space
Francesca Pugliese and James Musonda
4. Union Elections: Marketing 'Modern' Unionism
Kristien Geenen and Thomas McNamara
5. Strikes: Claiming Union Power in Chinese Companies
Thomas McNamara and Kristien Geenen
6. Human Resource Managers: Mediating Capital and Labour
Emma Lochery and Benjamin Rubbers
Conclusion: Beyond the Neoliberal Labour Regime
Benjamin Rubbers
Has video content - Youtube, Vimeo, trailers, research video's, etc. Not needed for seminar video's:
Seminar videolink NOT WORKING - paste it here so we can solve that later:
Describe the problem here in short
Posted on 18 October 2021, last modified on 18 October 2021