2nd Edition: The Inclusion of African Youth in Europe!
The future of African youth in Europe is in your hands! From 15 to 20 November 2013 the International Debate Education Association in the Netherlands (IDEA Netherlands) organizes a series of debate trainings and debates in Amsterdam and Leiden. The purpose is to bring people with a shared interest in the position of African youth in Europe closer together and to engage in a meaningful dialogue with policy makers, politicians, academics and professionals! The program focusses on (hidden) exclusion/discrimination against youth with an African background, especially in the educational and employment spheres. The project consists of four parts: preview debates, a training weekend, a debate competition with a final public debate, and an advocacy part.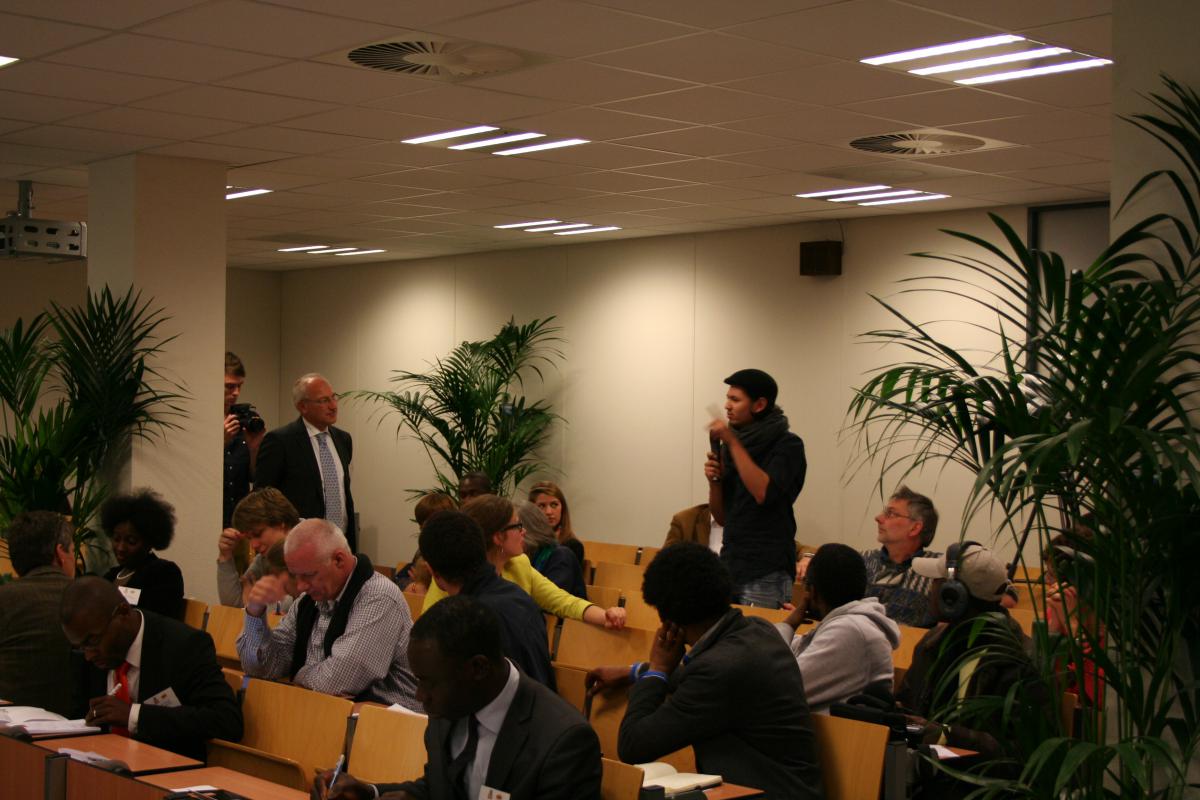 For whom?
Are you under 30 and interested in learning more about the position of African youth in Europe? Are you from an African background or do you work with youth with that background? Do you specialize in academic fields related to the subject, like migration studies, sociology, political science or anthropology? If so, please continue reading!
Preview debates
The preview debates will be held in Amsterdam, Leiden, Wageningen and Eindhoven. During these evenings attendants receive a keynote speech concerning the overall theme followed by a debate workshop and a debate. Through this, attendants are introduced to the topic and are made enthusiastic about the rest of the program.
After Summer School: 15-17 November, the Rode Hoed, Amsterdam
During the After Summer School 50 youth will receive extensive debate training and workshops. These will all be aimed at increasing your skills and knowledge in regard to social ex-/inclusion. We will provide internationally renowned trainers, accommodation in Amsterdam's city centre, meals during the weekend and much more!
Debate competition: 19-20 November, Kinderrechtenhuis, Leiden
You will showcase your newly acquired skills during the debate competition (19 November). Following the competition final (20th November, afternoon) there will be a public debate between you as participants and policy makers, politicians, academics and professionals. It will be an excellent opportunity to engage with people who on a daily basis influence the situation of youth from African descent in Europe and to make valuable connections!
Extra masterclasses: blog writing and leadership skills
Participants are encouraged to participate in a series of blog writing masterclasses offered free of charge by the renowned Volkskrant Africa journalist, Wim Bossema. Participants are also offered masterclasses in lobbying and advocacy. This will deepen the dialogue between youth and actors affecting their situation such as politicians, policy makers, academics professionals, etc. The blog writing and lobbying/advocacy masterclasses will make sure you are perfectly prepared for the 2014 European elections!
You will expand your (debating) skills, create an invaluable network and, together with the masterclasses, have an impressive addition to your resume! You will get a better view of what the various actors (politics, government, private sector, academics) do in order to promote inclusion.
For more information please visit http://nl.idebate.org/en/africanyouth or contact Roeland Hemsteede (rhemsteede@idebate.nl). Be the change you want to see and register now!
This program is offered to you by IDEA, the African Studies Centre, NCDO, NeViSo and is financially supported by Youth in Action.
Event date:
2013-11-19 00:00:00 to 2013-11-20 00:00:00
Posted on 2 October 2013, last modified on 11 November 2013