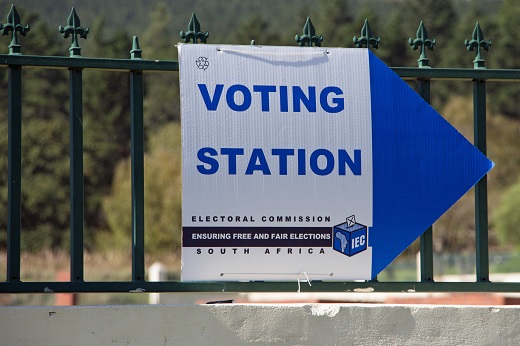 Photo credits: Helen Riding (through Wikimedia Commons).
This event will take place online. Registrees will receive a link to the online platform one day before the start of the event.
Do socio-economic cleavages shape electoral dynamics in African countries? Individual-level and party systems research since the 1990s has suggested that the answer is "no." Focusing on a number of countries in East and West Africa, this paper offers a spatial analysis of geographic patterns in constituency-level voting over three decades. It reveals the existence of persistent regional voting blocs that, in their temporal stability and multiethnic character, are not well explained by prevailing theory. The anomalies open the door to a reinterpretation of national electoral structure and dynamics that takes the geographic clustering of the persistent voting blocs as a clue to their etiology. Prof. Catherine Boone (LSE) proposes an interpretation that follows Lipset & Rokkan's (1967) classic model of territorial oppositions in countries undergoing economic integration and bureaucratic centralisation. Socio-economic cleavages rooted in regional inequalities and sectoral differentiation appear to be more salient in African electoral politics since the 1990s than many scholars have realised.
More about the speaker:

Catherine Boone is Professor of Comparative Politics at the London School of Economics and Political Science, and holds a PhD in Political Science from Massachusetts Institute of Technology. Her research focuses on questions of comparative political economy, and especialliy on questions of institutional change and economic development. She is author of Property and Political Order: Land Rights and the Structure of Conflict in Africa (Cambridge University Press, 2014); Political Topographies of the African State: Territorial Authority and Institutional Choice (Cambridge University Press, 2003); Merchant Capital and the Roots of State Power in Senegal, (Cambridge University Press, 1993), and many articles. Her current research centers on questions of regional competition, market competition and land politics in African countries. She is PI and project leader for the UK Economic and Social Research Council Project on "Spatial Inequality in African Political Economy" (2018-2022). She was elected to the American Academy of Arts and Sciences in 2020.
Has video content - Youtube, Vimeo, trailers, research video's, etc. Not needed for seminar video's:
Seminar videolink NOT WORKING - paste it here so we can solve that later:
Describe the problem here in short
Posted on 12 July 2021, last modified on 25 October 2021