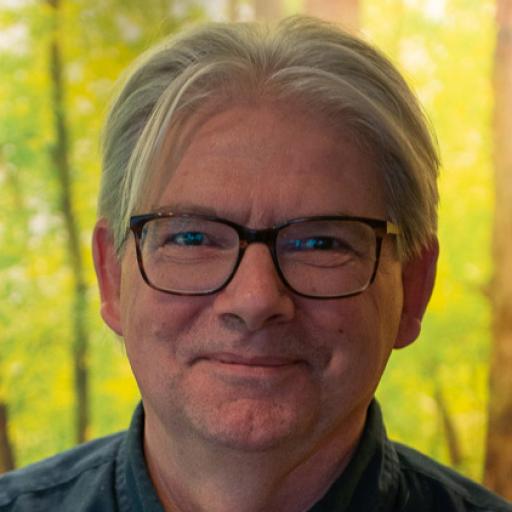 André Leliveld has won a grant of 100,000 euros within the Comenius Senior Fellow programme for the project 'Learning globally, acting locally: co-creation of an international multidisciplinary online learning environment around Frugal Innovation'. André is academic coordinator of the Leiden-Delft-Erasmus minor 'Frugal Innovation for Sustainable Global Development' on behalf of the African Studies Centre Leiden in collaboration with the LDE Centre for Frugal Innovation in Africa. Six questions about his award winning proposal.
To begin with: what is Frugal Innovation?
'Frugal innovation is an emerging field of knowledge about innovations in areas of scarcity and limited resources. The primary focus is on what these innovations can mean for solving societal issues such as poverty, inequality, exclusion and climate change. This concerns innovations, for example, in the field of water, energy and food supply, or in the field of housing or health. You often see that existing products and services have all kinds of expensive, unnecessary attributes to them. If you remove those, you can make a product frugal and the innovation can become accessible in areas where people have a low income or where there is (increasing) pressure on scarce resources. This can apply in poorer as well as richer countries.'
Can you give an example?
'Large companies are increasingly involved in developing frugal innovations. For example in India, Tata has developed a water filter for 15 US dollars, and closer to home, Philips is developing frugal innovations in the field of health care, intended for the African market. But it is in the informal sector in low-income countries that local inventors and small entrepreneurs have been developing frugal solutions that are tailored to the context of their own communities for much longer. In fact all of us can be a frugal innovator: the emergence of local makerspaces, fab labs, and repair cafés illustrate this well.'
What does your project entail?
'The idea for the project arose from my experiences with the minor 'Frugal Innovation for Sustainable Global Development' in which students from Leiden, Delft and Rotterdam participate. Due to the theme, the minor attracts many students with a high level of societal involvement. Students are looking for knowledge and skills that can help them to think about and work on solving local and global societal issues, now and in the future. In the minor, we explore with students how and under what conditions frugal innovations can play a role in this, while striving to offer a global and diverse perspective. At the same time, student evaluations show that providing this perspective can be improved. Students said: you want to offer a global perspective on frugal innovation, but we don't fully see that in the minor. We see a lot of attention for the Western interpretation of frugal innovation, what it can mean in society, and the role of institutional frugal innovators in this.
So I've been thinking about that. For example, how can we make the knowledge about frugal innovation that arises within communities worldwide accessible to students? How can we provide more knowledge about how it is viewed by societies and cultures other than our own?
How could that be organised?
The idea arose to create an international online platform that enables students here to become co-creators of knowledge about frugal innovation together with students in other countries, partly based on their own experiences with frugal innovation in their own environment. That way, you generate a greater diversity of ideas about frugal innovation and what it can mean for solving problems. Students and lecturers join forces to achieve this co-creation. We no longer prescribe: this is your reading list, these are the case studies you need to study. But we turn it around: the teacher is no longer purely a lecturer, but learns along. Teachers do, of course, provide interpretation and structure. In short, formal education is not the only thing that leads to learning experiences. Students' own experiences and the exchange of knowledge about those experiences will be central.'
What will this look like in practice?
'The LDE Centre for Frugal Innovation in Africa is currently working with educational institutions in South Africa, Kenya, and India. The idea is that students from those educational institutions can register for this minor through their own organisation, or for a special part of the minor in which co-creation is central. The teachers from those countries will be closely involved. In many countries there are very different ideas about what 'good education' entails, so with the entire team we will go through a process to shape this properly, and to respond to all the diverse input. That way we immediately make a link with the decolonisation of knowledge: by working together with international lecturers you also come to other literature and knowledge sources, and students can contribute sources from their background as well.'
Can other bachelor or master programmes benefit from this project?
'Ultimately, I think this is also relevant for other internationally oriented studies, such as African Studies, Asian Studies, International Studies, programs with international internships.
A guiding idea behind the Comenius programme is that colleagues and students elsewhere should eventually be able to use this idea, so we will document the process and open the project to interested parties via a creative commons license. Ultimately, we want to build a 'community of practice'. People who are not students and are working on frugal innovation can then also join, which will also be enriching for the education we offer on the platform. Even now, you can imagine that we will have a local entrepreneur from Nairobi tell his story online, or that students have a conversation with the director of a multinational that is involved in frugal innovation. The possibilities are limitless.'
Text: Fenneken Veldkamp
Photo: CFIA
Has video content - Youtube, Vimeo, trailers, research video's, etc. Not needed for seminar video's:
Seminar videolink NOT WORKING - paste it here so we can solve that later:
Describe the problem here in short
Posted on 2 June 2021, last modified on 24 June 2021