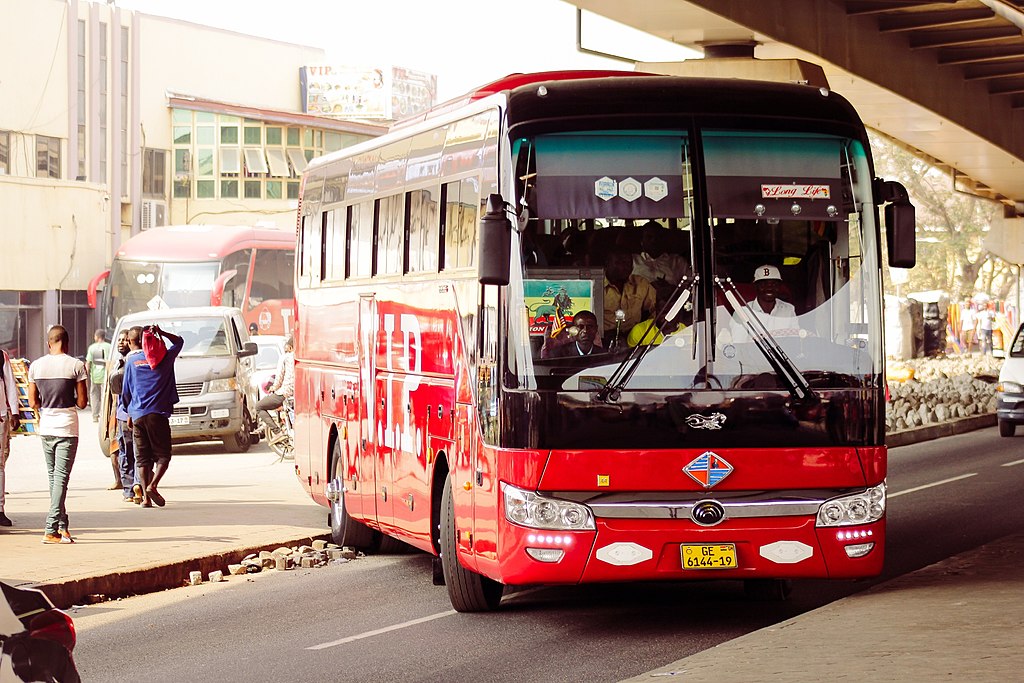 On the occasion of the ASCL seminar Subaltern Metropolitan Adventure and Colonial Mediation in Nigeria, the ASCL Library has compiled a web dossier on African-authored travel writing. The dossier consists of selected titles from the ASCL Library Catalogue, extended with sources available through the broader Leiden University Library collection. Title links to the corresponding record in the online catalogue, where available, provide additional details and abstracts. The dossier is introduced by Aedín Ní Loingsigh and concludes with a selection of links to relevant websites.
Introduction
When, in 1928, the French literary historian Roland Lebel claimed that examples of African travel writing in French were 'quite understandably' (p.159) negligible, he based his argument on three facts: First, exploration of what Lebel implied was the unknown interior of the African continent was, in his view, not the affair of the people who lived there, not least because — and this was his second argument — their travel practices differed from those of Europeans. Thirdly, in terms of the textualization of travel, Lebel suggested that his explanation for the absence of relevant examples by African authors was supported by researching the different non-fictional text types he identifies as travel writing, such as travelogues, reports, and memoirs.
Lebel's arrogant view that African-authored textualizations of travel have no real past, present or future continues to be discredited by a wealth of primary evidence. At the same time, the ongoing critical interrogation of the Western colonial legacy on conceptual tropes of travel and travel practices is helping to shift thinking in ways that take account of other cultural spaces and understandings. For example, if we reach back prior to the historical era of Western colonisation used by Lebel to deny the existence of any meaningful African-authored travel writing, we can include a twelfth-century figure like Ibn Jubayr. Born in current-day Valencia, Spain, and understanding himself as being from the West, or 'Maghrib', his Arabic account of the Haj merits inclusion in a history of African travel writing 'because the world he travelled in was so different in cultural-conceptual geography from what we know today' (Khair et al., 2005: 54). Even in the case of more familiar geographic conceptions, of Europe, for example, efforts to trace the long history of a Black presence on the continent have proved central to recognising the 'flipped' observations of colonial travel narratives about Africa (see Otele 2020). Challenging a Western technological understanding of navigation and exploration is also necessary for recognising indigenous sub-Saharan achievement in these particular practices. As W Jeffrey Bolster reminds us, prior to the colonial encounter with the West, sub-Saharan peoples had developed an extensive knowledge of waterways and their navigation, which is 'recoverable through a kaleidoscope of African maritime memories, New World maritime slavery, and African spiritual associations with water' (1997: 47).
African travellers
Discovering the breadth and diversity of first-hand African accounts of travel experiences therefore requires us to accommodate a broader spectrum of travelling figures from migrants and refugees to tourists, from sailors to slaves, from nomads to diplomats, as well as members of the African diaspora. It means not just focusing on the examples of relatively well-known African travellers, many of them enslaved individuals such as Olaudah Equiano, but continuing the work of seeking out first-hand accounts that have been overlooked by the narrow critical methods of reading travel writing that are the legacy of the colonial era. This search must continue to build an expansive view that includes fictional and non-fictional forms, oral forms, digital forms (blogs, social media), textualized accounts of court proceedings, letters, journals, diplomatic correspondence, and journalism. Crucially, it must find ways to promote accounts produced in languages other than the still powerful and resource-rich global languages of the former European colonisers. Without acknowledging the vital importance of travel accounts in indigenous African languages, differences in the codification of travel practices will not be given the critical attention they deserve — see Jones (2015) on travel in Yoruba-language novels and Ochonu on travelogues and lectures in Hausa (forthcoming 2022).
Co-produced travel accounts
Another area where we need to recognise African experiences of travel concerns co-produced accounts. In contemporary accounts, this means recognising the different ways in which collaboration, coproduction, and allyship can underpin the production, circulation, and reception of accounts of journeys by migrants and refugees (see Ní Loingsigh 2020). Linking collaboration and coproduction to a longer view, it goes without saying that African navigational skills helped the 'lone', fearless, nineteenth-century figure of the European explorer find his way and establish Lebel's understanding of a distinctive heroic and adventurous European travel practice. Yet, as Johannes Fabian so firmly establishes, such 'solitary explorers never travelled alone' but journeyed 'in networks that were highly structured and intricate' (2000: 29). European explorers depended heavily on local knowledge of travelling in the 'interior' (geographical, linguistic, cultural) that underwrites at the same time as it is written out of the travelogues, reports, and memoirs that they authored. Such coproduction by Africans in the travel accounts of Europeans can be erased even a progressive and radical descriptions of travel like Roger Casement's 1904 Congo Report. Here, the skilled work of translation, more often than not conducted by well-travelled, multilingual 'native' interpreters such as Frank Teva Clark and Lena Clark, goes unacknowledged (see Burroughs 2019 for more on coproduction in this context). Cultural and linguistic exchange flows in one direction and the message conveyed is that Africa is always already translated or translatable by the European traveller. And because the African perspective on 'home' is already deemed uninteresting, the implication is that when Africans do travel further afield, especially to (former) metropolitan centres, their observations are similarly thought irrelevant.
Travellers and travellees
Ultimately, failure to acknowledge adequately the flipped view of African-authored travel accounts is to present African identities as geographically bounded, sessile, and travelled-over. It means maintaining the tropes of exclusion that underpinned colonial understandings of travel accounts and who got to tell them. Conversely, engaging in the ongoing task to recover and make accessible the 'lost' stories of African travel accounts is to broaden our understanding of what travel writing has been, the wealth of shapes and forms it is currently taking and what it can be in the future. It is not to deny how travel writing may still be complicit in developing relations of subordination between different cultures but it can also foreground how travel writing, as a form, can be transformative in how we see and understand each other. Acknowledging the flipped view of African travellers means highlighting the importance of reciprocity in travel writing — if we are to be travellers who observe and describe, we must also agree to be travellees who are observed and described. In this way, the perspectives of African-authored travel writing can be seen as key to the critical project of redefining the form as well as developing a capacity for critical self-reflection.
References
Burroughs, R.M. 2019. African Testimony in the Movement for Congo Reform: The Burden of Proof. London: Routledge.
Bolster, W. J. 1997. Black Jacks: African American Seamen in the Age of Sail. Cambridge, MA: Harvard University Press.
Fabian, J. 2000. Out of Our Minds: Reason and Madness in the Exploration of Central Africa. Berkeley, CA: University of California Press.
Jones, R. 2015. Translation and transformation: travel and intra-national encounter in the Yoruba novel. Journal of African Cultural Studies, 27(1), 98-113.
Khair et al, eds. 2005. Other Routes: 1500 Years of African and Asian Travel Writing. Bloomington, IN: Indiana University Press.
Lebel. R. 1928. Études de la littérature coloniale. Paris. J. Peyronnet.
Ní Loingsigh, A. 2020. Migrant Narratives. In: Young. T and Pettinger, A. eds. The Routledge Research Companion to Travel Writing. London: Routledge, pp.45-57.
Ochonu, M. E. (forthcoming 2022). Emirs in London: Subaltern Travel and Nigeria's Modernity. Bloomington, IN: Indiana University Press.
Otele, O. 2020. African Europeans: An Untold History. London: C. Hurst.
Aedín Ní Loingsigh, University of Stirling

Selected publications
Publications about travel writing | Travel narratives
Publications about travel writing
Emirs in London : subaltern travel and Nigeria's modernity / by Moses E. Ochonu. - Bloomington, Indiana : Indiana University Press, [2022]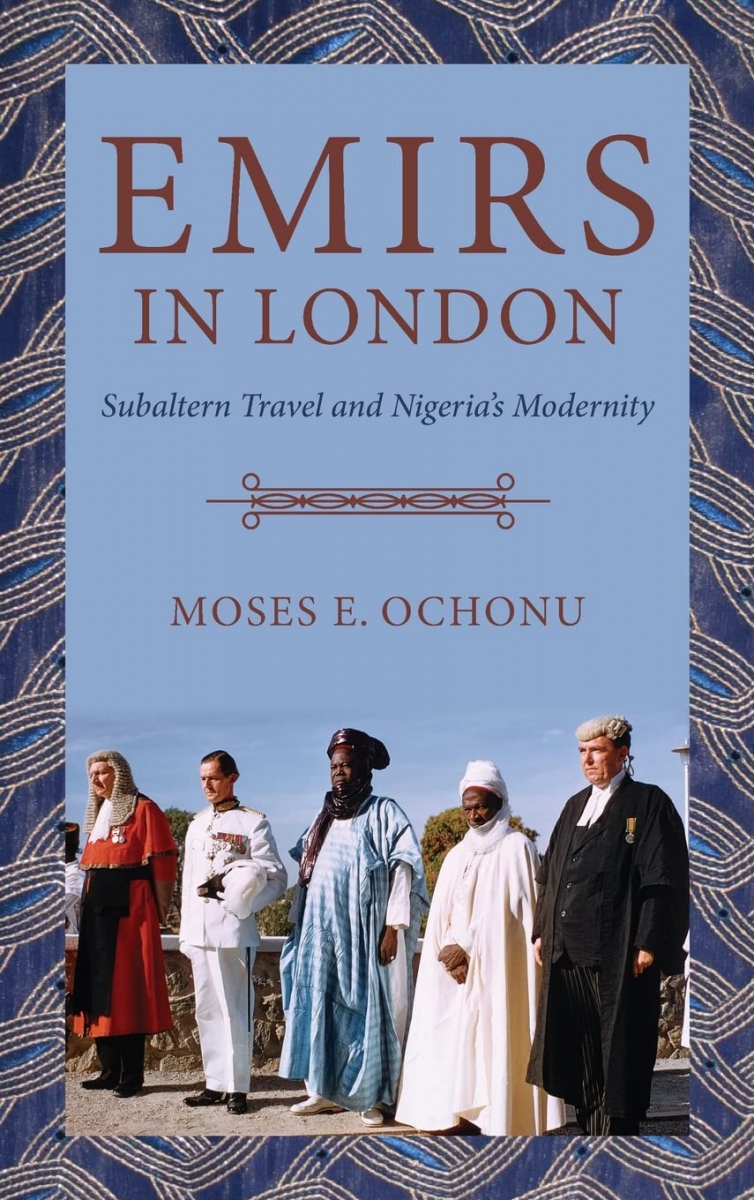 To be published (https://iupress.org/9780253059154/emirs-in-london/)
In: Journal of African cultural studies, vol.34, no.1, p.18-31, 2022.
Decolonising African travel- and travel writing : how a new generation is redefining African tourism / Mazuba Kapambwe.
In: Horizonguides, 3 September 2020, 2020.
https://horizonguides.com/journal/decolonising-african-travel-and-travel...
Poetics and politics in contemporary African travel writing / Maureen Amimo . - Stellenbosch: Stellenbosch University, 2020
http://hdl.handle.net/10019.1/108145
African travel writing / Rebecca Jones.
In: The Cambridge history of travel writing. - Cambridge: Cambridge University Press, 2019.
At the crossroads : Nigerian travel writing and literary culture in Yoruba and English / Rebecca Jones. - Woodbridge: James Currey, 2019
African authored domestic travel writing and identity : a returnee soldier's impressions of colonial life in Takoradi (Gold Coast) / Kwame Osei-Poku.
In: Coldnoon, vol. 6, no. 1, p. 22-48, 2018.
https://coldnoon.com/journal/dandelion-february-2018/african-authored-do...
How to be an African travel writer in Africa? Emmanuel Iduma surveys a complicated oeuvre / Emmanuel Iduma.
In: LiteraryHub, 29 November 2018, 2018.
https://lithub.com/how-to-be-an-african-travel-writer-in-africa/
L'Afrique des routes : histoire de la circulation des hommes, des richesses et des idées à travers le continent africain / sous la dir. de Catherine Coquery-Balandier. - Musée du quai Branly--Jacques Chirac: [Paris], 2017.
African travel writing / Aedin Ni Loingsigh.
In: The Routledge Companion to Travel Writing. Routledge Literature Companions. London: Routledge, pp. 185-195. - 2016.
http://hdl.handle.net/1893/24205
The legend of Ajala's travels and transnational backpacking in Africa / O.A. Abimbola. - [s.n.]: [S.l.], 2016.
http://hdl.handle.net/1887/43738
'Nigeria is my playground': Pẹlu Awofẹsọ's Nigerian travel writing / Rebecca Jones.
In: African research and documentation, no. 125, p. 65-85, 2014.
The particular and the work of retrospection in Isaac Fadoyebo's 'A stroke of unbelieveable luck' / Oliver Coates.
In: African research and documentation : the journal of the African Studies Association of the UK and the Standing Commission [Conference] on Library Materials on Africa, no. 125, p. 45-63, 2014.
Cultural crossings from Africa to India : select travel narratives of Indian South Africans from Durban and Cape Town, 1940s to 1990s / Uma Dhupelia-Mesthrie.
In: South African historical journal, vol. 64, no. 2, p. 295-312, 2012.
In: Journal of Southern African studies , vol. 39, no. 2, p. 425-446, 2013
In: Paideuma : Mitteilungen zur Kulturkunde , Bd. 57, S. 37-52, 2011
Postcolonial travel accounts and ethnic subjectivity: travelling through Southern Africa / L. Nas.

In: Literator, vol. 32, no. 2 , p. 151-171, 2011.
https://doi.org/10.4102/lit.v32i2.16
In: Forum for modern language studies, vol.45, no.2, p.129-139, 2009
Postcolonial Eyes: Intercontinental Travel in Francophone African Literature / by Aedín Ní Loingsigh. - Liverpool: Liverpool University Pres, 2009.
An introduction to the writings of J.G. Mullen, an African clerk, in the 'Gold Coast Leader', 1916-19 / Stephanie Newell.
In: Africa : journal of the International African Institute, vol. 78, no. 3, p. 384-400 : krt, 2008.
"""No mercy, no remorse"": personal experience narratives about public passenger transportation in Nairobi, Kenya / Mbugua Wa Mungai and David A. Samper.".
In: Africa today, vol. 52, no. 3, p. 51-81, 2005
African travel writing / Marion Frank.
In: African research and documentation, no. 92, p. 27-38, 2003.
Africa's discovery of Europe : 1450-1850 / David Northrup. - Oxford University Press: New York, N.Y. [etc.], 2002.
Samuel Ajayi Crowther : his missionary work in the Lokoja area / by Duke Akamisoko. - Sefer Books Ltd: Ibadan, 2002.
"When in Rome..." : irony and subversion in Bernard Dadié's travel-writing / Michael Syrotinski.
In: The journal of African travel-writing : mission, enquiries, contents, texts, calls, links, no. 7, p. 66-7, 1999
Journey in the African epic / Daniel P. Kunene.
In: Research in African literatures, vol. 22, no. 2, p. 205-223, 1991
The journal of African travel-writing : mission, enquiries, contents, texts, calls, links. - Chapel Hill, N.C. : University of North Carolina, 1996-2001
African presence in early Europe / editor, Ivan Van Sertima. - Transaction Publishers: New Brunswick [N.J.], 1985.
Travelling while black : essays inspired by a life on the move / Nanjala Nyabola. - Hurst & Company: London, 2020.
Celui qui échoue devient sorcier : parcours d'un migrant camerounais parti d'Afrique et arrivé... en Afrique / récit de Jackson Abena Banyomo ; recueilli par l'anthropologue Catherine Therrien. - Presses de l'Université Laval: [Québec], 2019.
Letter from America : memoir of an adopted child / by Gil Ndi-Shang. - Spears Media Press: Denver, Colorado, 2019.
Abyssinian Nomad / Maskarm Haile. - [Maskarm Haile]: [Columbia, South Carolina], 2018.
Hardly working : a travel memoir of sorts / Zukiswa Wanner. - Black Letter Media: Yeoville, South Africa, 2018.
Rainbow nation, my Zulu arse / Sihle Khumalo. - Umuzi: Cape Town, 2018.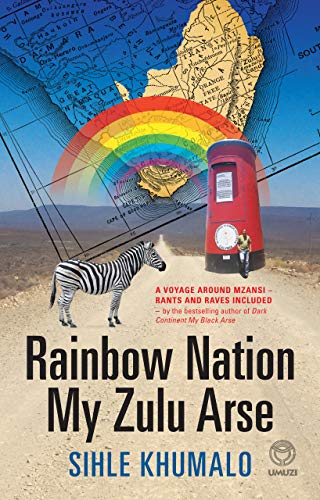 A stranger's pose / Emmanuel Iduma ; with a foreword by Teju Cole. - Cassava Republic Press: Abuja ;;London, 2018.
Due north : a collection of travel observations, reflections, and snapshots across colors, cultures, and continents / Lola Akinmade Åkerstrom. - Stockholm, Sweden: Geotraveler Media Sweden, 2017.
Fronteiras perdidas : contos para viajar / José Eduardo Agualusa. - Quetzal Editores: Lisboa, 2017.
Passageiros em trânsito : novos contos para viajar / José Eduardo Agualusa. - Quetzal Editores: Lisboa:, 2017.
The travels of Ibn Battuta, AD 1325-1354 / edited by H.A.R. Gibb and C.F. Beckingham. - Routledge: Abingdon, Oxon, 2016.
Dharaarihii qadhaadhaa iyo dhibaatooyinkii tahriibta / Jaamac-Afweyne. - [Falkenberg] : [Ayaanle Jaamac-Afweyne], [2015]
De la Côte aux confins : récits de voyageurs swahili / traduits du swahili et présentés par Nathalie Carré. - CNRS: Paris, 2014.
Écho saharien : l'inconsolable nostalgie / Intagrist El Ansari ; préf. de Beyrouk. - Langlois Cécile: [S.l.], 2014.
The girl who found water : memoirs of a Corps member / Chibuzor Mirian Azubuike. - Easy Voucher Limited: Lagos, 2014.
The house my father built / Adewale Maja-Pearce. - Farafina Kamsi: Lagos, 2014.
Africa : a miner's canary into the 21st century : essays on economic governance / Ivor Agyeman-Duah. - Bookcraft: Ibadan, 2013.
Long journeys : African migrants on the road / ed. by Alessandro Triulzi and Robert Lawrence McKenzie. - Brill: Leiden [etc.], 2013.
http://www.asclibrary.nl/docs/410749885-001.pdf;http://www.asclibrary.nl...
Looking for transwonderland : travels in Nigeria / Noo Saro-Wiwa. - Granta: London, 2012.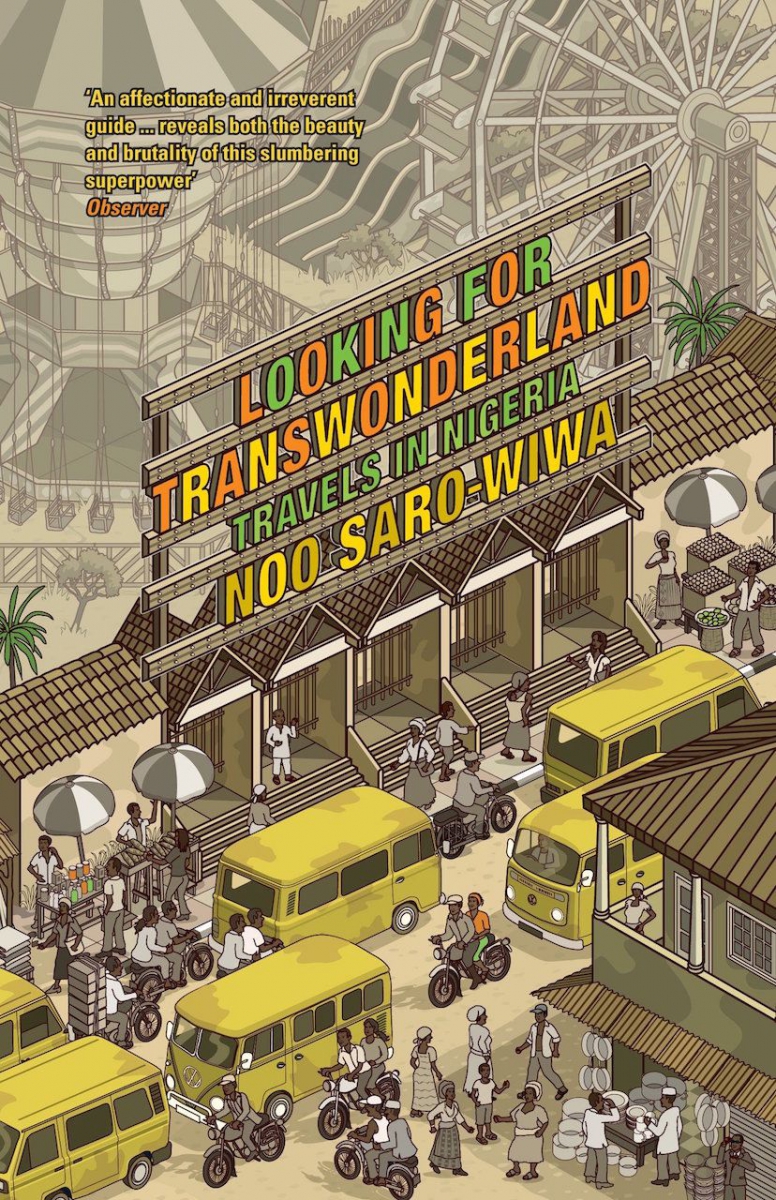 A sense of savannah : tales of a friendly walk through northern Ghana / Kofi Akpabli. - TREC: Accra, Ghana, 2011.
Hiervandaan : op reis in die geliefde land / Dana Snyman. - Tafelberg: Kaapstad, 2011.
La fille du volcan : l'île de Ngor / [Abdoulaye Diallo]. - Nouvelles Éditions africaines du Sénégal: [Dakar], 2011.
Mémoires d'un étudiant africain / Amady Aly Dieng. - CODESRIA ;;Distributed by African Books Collective: Dakar;[Oxford, U.K.], 2011.
Y a pas que du sable dans le désert ! : à la rencontre des Touaregs / Moussa Ag Assarid et Nathalie Valera Gil. - Presses de la Renaissance: Paris, 2011.
Getaway : 21 years of African travel writing / ed. by Cameron Ewart-Smith. - Jacana Media: Auckland Park, 2010.
Mon premier voyage en France, 1952 / Abdehadi Tazi ; récit traduit de l'arabe (Maroc) par A. El Kasri, adapté par M. Dequidt. - Editions Du Sirocco: Casablanca, 2009.
Op die agterpaaie / Dana Snyman. - Tafelberg: Kaapstad, 2009.
Les Africains et leurs descendants en Europe avant le XXe siècle : actes du colloque international, 8-10 décembre 2005, Salle D 31, Maison de la Recherche, Université de Toulouse-Le Mirail / organisé [et] éd. par la Maison de l'Afrique à Toulouse, (La M.A.T.) ; [sous la dir. de Dieudonné Gnammankou & Yao Modzinou]. - MAT Éditions: Toulouse, 2008.
Three cheers for Ghana! / Robert Peprah-Gyamfi. - iUniverse: New York [etc.], 2008.
Travel writing, 1700-1830 : an anthology / edited by Elizabeth A. Bohls and Ian Duncan ; with an introduction by Elizabeth A. Bohls. - Oxford University Press: Oxford [etc.], 2008.
True north : African roads less travelled / Hamilton Wende. - Hamilton Wende: Cape Town, 2008.
An African in Antwerp / Joel Savage. - J. Savage: [Antwerp], 2007.
Dark continent my black arse : by bus, boksie, matola ... from Cape to Cairo / Sihle Khumalo. - Umuzi: Roggebaai, 2007.
Journal de route : précéde de Les aventures de Mekoy (celui qui a une bouche) ; suivi de Tournage de Dyonisos (journal) / Damouré Zika ; établissement de l'édition, notes et postface par Eric Dussert. - Paris: Mille et une nuits, 2007.
Le livre du souvenir : carnets / Tahar Bekri. - Elyzad: Tunis, 2007.
Sold as a slave / Olaudah Equiano. - Penguin Books: London, 2007.
Traveller to the East / Thomas Mofolo ; transl. by Harry Asthon. - Penguin Books: Johannesburg, 2007.
Other routes : 1500 years of African and Asian travel writing / Tabish Khair. - Oxford: Signal, 2006.
Black gold of the sun : searching for home in England and Africa / Ekow Eshun ; illustrations by Chris Ofili. - Hamish Hamilton: London, 2005.
Graceland / Chris Abani. - Farrar Straus and Giroux: New York, 2004.
The shadow of Imana : travels in the heart of Rwanda / Véronique Tadjo : transl. by Véronique Wakerley. - Heinemann: Johannesburg [etc.], 2002.
Hybrid eyes : an African in Europe / Osman Alimamy Sankoh ; abridged for the classroom by Mohamed C. Kamanda. - Africa Future Verlag: Aachen, 2001.
http://catdir.loc.gov/catdir/toc/fy055/2003390271.html
Memoirs of the maelstrom : a Senegalese oral history of the First World War / Joe Lunn. - Heinemann [etc.] ;;James Currey: Portsmouth, N.H. [etc.];Oxford, 1999.
Always elsewhere : travels of the Black Atlantic / Alasdair Pettinger - New York [etc.]: Cassell 1998.
King Khama, Emperor Joe, and the Great White Queen : Victorian Britain through African eyes / Neil Parsons. - Chicago: University of Chicago Press, 1998.
Memoirs of an Arabian princess from Zanzibar : an autobiography / by Emily Ruete. - Zanzibar: Gallery Publications, 1998.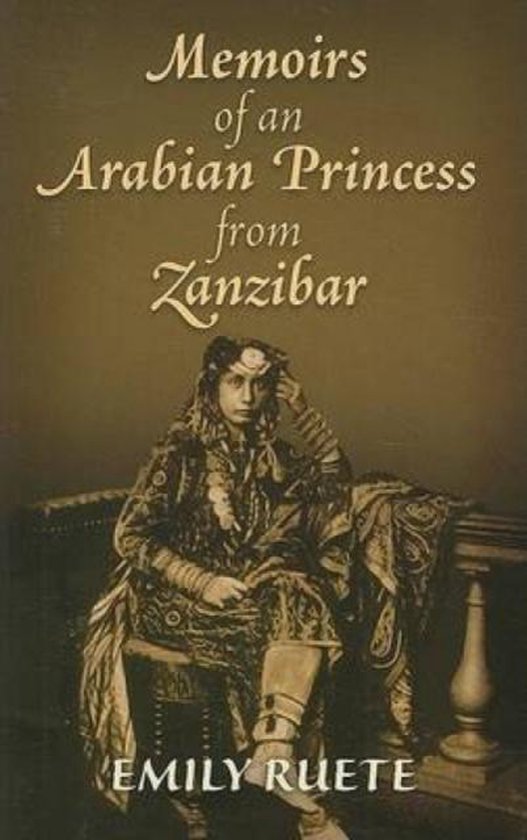 Uganda's Katikiro in England / Ham Mukasa. - Manchester [etc.]: Manchester University Press, 1998.
Two Indian travellers : East Africa, 1902-1905 : being accounts of journeys made by Ebrahimji N. Adamji, a very young Bohra merchant from Mombasa & Sorabji M. Darookhanawala, a middle-aged Parsi engineer from Zanzibar Ebrahimji Noorbhai Adamji; Sorabji Manekji Darookhanawala; Cynthia Salvadori; Judith Aldrick. - Mombasa : Friends of Fort Jesus, cop. 1997
The visitor : an African woman's story of travel and discovery / Eva de Carvalho Chipenda. - Geneva : WCC Pubications, [1996].
African laughter : four visits to Zimbabwe / Doris Lessing. - HarperPerennial: [New York], 1993.
Amkoullel, l'enfant peul : mémoires / Amadou Hampâté Bâ. - Actes Sud ;;ACCT: [Arles];Paris, 1992.
Early Swahili travelogues / Thomas Geider.
In: Matatu : Zeitschrift für afrikanische Kultur und Gesellschaft, no. 9, p. 27-65, 1992.
Dialogue with the North : an African journalist looks at Holland / Kojo Yankah. - Accra: Uhuru Publications, 1990.
In my father's country : a Nigerian journey / Adewale Maja-Pearce. - Heinemann: London, 1987.
Force-bonté / Bakary Diallo ; préf. de Mohamadou Kane. - Agence de Coopération Culturelle [etc.]: Paris [etc.], 1985.
There was a soldier : the life of Hama Kim M.M. / comp. and ed. by Ronald W. Graham. - [Universitätsbibliothek Marburg]: Marburg, 1985.
Een Afrikaan op Groenland / Tété-Michel Kpomassie ; vert. [uit het Frans door] Rosalie Siblesz en Laurian Zwart. - Veen: Utrecht [etc.], 1984.
Le Baobab Fou / Ken Bugul. - Les Nouvelles éditions africaines: Dakar [etc.], 1984.
L'Africain du Groenland / Tété-Michel Kpomassie ; préf. de Jean Malaurie. - Flammarion: Paris, 1981.
(See also: Breaking the ice: one man's epic journey from Togo to Greenland / Michael Segalov. In: The Guardian, 6-2-2022)
L'aventure ambiguë : récit / par Hamidou Kane ; préf. de Vincent Monteil. - UGE: Paris, 1979.
A Zulu view of Victorian London / B. Lindfors. - Munger Africana Library [etc.]: Pasadena, Cal., 1979.
Roots of freedom, 1921-1963 : the autobiography of Bildad Kaggia. - East African Publishing House: Nairobi, 1975.
Sir Apolo Kagwa discovers Britain / Ham Mukasa. - London [etc.]: Heinemann, 1975.
Chemin d'Europe : roman / par Ferdinand Oyono. - Julliard: [Paris], 1973.
West African travels and adventures : two autobiographical narratives from Northern Nigeria / transl. and annot. by Anthony Kirk-Greene and Paul Newman. - Yale University Press: New Haven [etc.], 1971.
My odyssey : an autobiography / Nnamdi Azikiwe. - Hurst: London, 1970.
America, their America / J.P. Clark. - Heinemann: London [etc.], 1968.
Journal of various visits to the kingdoms of Ashanti, Aku, and Dahomi in Western Africa / Thomas Birch Freeman. - Cass: [London], 1968.
La ville où nul ne meurt (Rome) / [par] Bernard B. Dadié. - Présence africaine: Paris, 1968.
Swahili prose texts / a selection from the material coll. by Carl Velten from 1893 to 1896 ; ed. and transl. by Lyndon Harries. - London ;;Nairobi,, 1965.
An African abroad / Olabisi Ajala ; introd. by T.J. Mboya. - London,, 1963.

The ochre people : scenes from a South African life / by Noni Jabavu. - John Murray: London;New York,, 1963.
Ten Africans / ed. by Margery Perham. - Faber and Faber: London, 1963.
Un nègre à Paris / Bernard B. Dadié. - Paris,, 1959.
Afrikaner erzählen ihr Leben : elf Selbstdarstellungen afrikanischer Eingeborener aller Bildungsgrade und Berufe und aus allen Teilen Afrikas / Diedrich Westermann. - Evangelische Verlagsanstalt: Berlin, 1952.
An East African chief in England / by Antonio Opwa. - Eagle Press: Nairobi [etc.], 1952.
Die Forschungsreise des Afrikaners Lukanga Mukara ins innerste Deutschland : geschildert in Briefen Lukanga Mukaras an den König Ruoma von Kitara / Hans Paasche; Lukanga Mukara. - Hamburg : Verlag Junge Menschen, 1921.
https://archive.org/details/dieforschungsrei00paas
Safari za Wasuaḥeli / C. Velten. - Göttingen : Vandenhoeck & Ruprecht, 1901
Schilderungen der Suaheli von Expeditionen v. Wissmanns, Dr. Bumillers, Graf v. Götzens und anderer / C. Velten. Göttingen : Vandenhoeck & Ruprecht, 1901
The history and description of Africa and of the notable things therein contained, written by Al-Hassan Ibn-Mohammed Al-Wezaz Al-Fasi, a Moor, baptised as Giovanni Leone, but better known as Leo Africanus / done into English in the year 1600 by John Pory ; and now ed., with an introd. and notes by Robert Brown. - Hakluyt Society: London, 1896.
Anthologie aus der Suaheli-litteratur : Gedichte und Geschichten der Suaheli / Carl Gotthilf Büttner. - Berlin : Felber, 1894
The Gospel on the Banks of the Niger : Journals and Notices of the Native Missionaries Accompanying the Niger Expedition of 1857-1859 / Samuel Crowther, John Christopher Taylor. - publisher not identified;Cambridge University Press: Place of publication not identified;Cambridge, 1859.
Web resources
Esoteric authority and Sufi networks of the hajj: East African hajj accounts, 1898-1951 / Lecture by Anne Bang, ZMO, 1 April 2021
https://youtu.be/HbpXvjsoec4
Travel blogs
Alarinka
Travel blog by Omotoke Fatoki
https://alarinka.com/blog/
Bonnita on Safari
Travel blog by Bonita Alouch
https://aluochbonnita.com/
Funmi Oyatogun
Travel blog by Funmi Oyatogun
https://funmioyatogun.com/blog/
Justrioba
Travel blog by Winnie Rioba
https://justrioba.com/blogpage/
For a list of African travel bloggers see: https://justrioba.com/african-travel-bloggers/
Mwende Bwino
Travel podcast by Mazuba Kapambwe
https://soundcloud.com/mwendebwinopodcast
Spiritedpursuit
Travel blog by Lee Litumbe
https://www.spiritedpursuit.com/
Travel with a pen
Travel blog by Amarachi Ekekwe
https://www.travelwithapen.com/about-travel-with-a-pen/
Trávù
E-magazine edited by Paul Awofeso
https://travu.ng/
For more African travel bloggers see also Life from a bag and Room 1903
In conversation with Katchie Nzama, "the solo wandera" from Travel With Katchie, 20-08-2020
Posted on 3 March 2022, last modified on 5 April 2022