ASC research staff with an expertise on Sierra Leone:
ASC community members with an expertise on Sierra Leone:
Experts, publications and projects on Sierra Leone
ASC research staff with an expertise on Sierra Leone: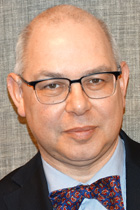 Michel Doortmont, a historian, is seconded (part-time) to the ASCL from his position as Reader in International Relations and African Studies at the University of Groningen for the period 2015-2019.
At the ASCL he manages the research programme Society and Change in Northern Ghana: Dagomba, Gonja, and the Regional Perspective on Ghanaian History. In this programme the ASCL collaborates with the University of Ghana at Legon and the University for Development Studies in Tamale and Wa, Ghana, as well as the University of Groningen, in the development of new research and capacity building in the field of regional history. The programme also includes a photographic documentation project, developed in cooperation with Noorderlicht Photography.
Michel Doortmont is a scholar of West African history and politics, with a focus on the Anglophone areas, and of Dutch-Ghanaian historical and cultural relations, African historiography, the Atlantic slave trade, and the Diaspora of the Black Atlantic. He is a fellow of the Royal Geographical Society. He is co-editor of History in Africa: A Journal of Method, and of the book series African Sources for African History and Sources for African History, published by Brill. He manages the Erasmus Mundus Action 2 programme EU-SATURN, promoting and facilitating mobility of students and scholars from South Africa to the European Union (www. eu-saturn.eu), and is a member of the NWO Rubicon Scholarships selection committee. Formerly he held – inter alia – positions as member of the Policy Advisory Board of NWO-WOTRO, chair of the Nederlandse Vereniging voor Afrika Studies, chair of the NUFFIC Huygens PhD Scholarship Committee, and member of the NWO Mosaic Scholarship Committee.
He is the (co-) author and/or editor of The pen-pictures of modern Africans and African celebrities by Charles Francis Hutchison. A collective biography of elite society in the Gold Coast Colony (Brill, 2004); The castles of Ghana: Axim, Butre, Anomabu. Historical and architectural research on three Ghana forts (Ricerca e Cooperazione etc., 2006), with Benedetta Savoldi; Sources for the mutual history of Ghana and the Netherlands. An annotated guide to the Dutch archives relating to Ghana and West Africa in the Nationaal Archief, 1593-1960s (Brill, 2007), with Jinna Smit; Trans-Atlantic slave trade: Landmarks, legacies, expectations (Sub-Saharan Publishers, 2007), with J.R. Anquandah and N.J. Opoku-Agyemang; The Ankobra Gold Route Project: Studies in the Historical Relationship between Western Ghana and the Dutch (Sub-Saharan Publishers, 2013).
Ghana
Nigeria
Gambia
Sierra Leone
Liberia
South Africa
Short description:
Michel Doortmont is a historian with a research interest in the history and culture of Anglophone West Africa, the Atlantic slave trade, and the Black Atlantic.
Computed picture:
/sites/default/files/pictures/People/michel-doortm.jpg
Google scholar link:
https://scholar.google.nl/citations?user=iPJYZ6oAAAAJ
Leiden Universiteit profile link:
https://www.universiteitleiden.nl/en/staffmembers/michel-doortmont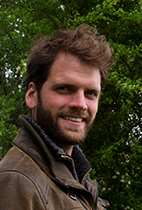 Caspar Swinkels works as a Junior Researcher. He holds a master degree in International Development Studies. During this study, his master thesis covered the way local stakeholders resisted, navigated and adapted governmental efforts of a very transformative development intervention in a rural village in Sierra Leone. Prior to his appointment, he was involved in teaching courses in sociology and methodology at the Chair group of Sociology of Development and Change of Wageningen University. Caspar is working on the nexus between youth employment and inclusive development and will support the INCLUDE Knowledge Platform secretariat with work related to 'Work and income for Women and Youth'.
Research function:
Junior researcher
PhD Student
Computed picture:
/sites/default/files/pictures/foto_cswinkels.jpg
Professor Chibuike Uche is the chairholder of the Stephen Ellis Chair for the Governance of Finance and Integrity in Africa.
Chibuike Uche has extensive research experience in Nigeria, Ghana and Sierra Leone in the fields of political economy, business and financial history, financial institutions regulation and regional integration. His current research interest is foreign business operations in Africa. He leads the research consortium Dutch Multinational Businesses, Dutch Government and the Promotion of Productive Employment in Sub-Saharan Africa, which is part of the research agenda of INCLUDE and NWO-WOTRO.
Prior to joining the ASCL, he was Professor of Banking and Financial Institutions at the University of Nigeria and a member of the Monetary Policy Committee of the Central Bank of Nigeria. He has a PhD in Accounting and Finance from the London School of Economics. His thesis, entitled 'Banking Developments in Pre-Independence Nigeria: A Study in Regulation, Control and Politics', was awarded the International Economic History Association Prize for the Best Doctoral Thesis completed between 1997 and 2000 for the Post World War I Period. In addition to his academic qualifications, he is also a chartered accountant. He trained at Coopers and Lybrand (now PriceWaterhouseCoopers) in Nigeria.
Uche was a Carlo and Irene Brunner Scholar (1993-1994), a Commonwealth Scholar (1995-1997), a World Bank Robert S. McNamara Fellow (1999), an Association of Commonwealth Universities UK Titular (Worshipful Company of Chartered Accountants) Fellow (2001), a Leventis Visiting Scholar at the School of Oriental and African Studies, University of London (2000), an Academic Visitor in the Departments of Accounting and Finance and Economic History at the London School of Economics (2000-2001), a Visiting Fellow at the African Studies Centre in Leiden (2004, 2010), a Visiting Professor at the IILM Institute for Higher Education Gurgaon India (September 2008), an Alexander von Humboldt Georg Forster Fellow (for experienced researchers) and a Guest Professor at the Humboldt University Berlin (2008-2009), a Visiting Scholar, Discipline of Accounting, at the University of Sydney (October 2009), an Alexander von Humboldt Return Fellow (2010-2011) and a Guest Researcher at the Nordic Africa Institute Uppsala Sweden (2011).
Keywords: Africa, political economy; financial history; financial institutions; governance; integrity; regulation; foreign businesses in Africa; Dutch multinationals in Africa; banking.
Nigeria
Ghana
Sierra Leone
West Africa
Short description:
Chibuike Uche is the chairholder of the Stephen Ellis Chair for the Governance of Finance and Integrity in Africa.
Computed picture:
/sites/default/files/pictures/uche-chibuike.jpg
Google scholar link:
https://scholar.google.nl/citations?user=pFonnEkAAAAJ
Leiden Universiteit profile link:
https://www.universiteitleiden.nl/en/staffmembers/chibuike-uche