ASC research staff with an expertise on Namibia:
ASC community members with an expertise on Namibia:
Experts, publications and projects on Namibia
ASC research staff with an expertise on Namibia: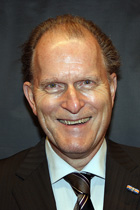 Most of his academic career Wouter van Beek worked at the Department of Cultural Anthropology at Utrecht University, as one of the Africanists at that institution. In 2001 his research became part of the African Studies Centre Leiden.
North Cameroon has been the place of study for his PhD work, from 1972. The ethnography of the Mandara Mountains, in particular the Kapsiki/Higi, forms a permanent element in his work. He recently published his 7th book on the Kapsiki, a collection of folktales (Contes nouveaux des Kapsiki). His main books are on Kapsiki religion (The Dancing Dead), blacksmiths (The Forge and the Funeral) and the dynamics of orality (The Transmission of Kapsiki Folktales).
From 1979 onwards the Dogon of Central Mali form his second focus of research: their religion, including their masquerades, and their cultural heritage have resulted in a number of publications and co-produced films. At present a huge song cycle at the heart of the Dogon funeral rites, forms the pivot of a project called
DigiDogon
, part of the Joint Program on digitalization of cultural heritage (JPICH). This project entails new research in the Dogon area by four junior researchers, three of which are Dogon themselves. The first book publication,
Chanter le baja ni. Abirè le Voyant Dogon
is out.
From 1996 onwards Wouter van Beek became involved with Southern Africa, both with Namibia and South Africa. Participation in academic cooperation between the Netherlands and South Africa resulted in tutoring South African PhD candidates, and in two projects, on witchcraft accusations and on Holy Places, together with Tilburg University, as well as in a series of publications.
In 2007 Wouter became Professor of Anthropology of Religion at Tilburg University (part time), where he taught various courses till his emeritate in 2015.
He is a regular teacher for the HOVO (Higher Education for Seniors) at the universities of Leiden, Utrecht and Tilburg, in a variety of lecture courses.
Keywords: Kapsiki-Higi, Dogon, religion, anthropology of religion, tourism, cultural heritage, African masks, performance, cultural ecology, folk tales, oral history.
Cameroon
Mali
Namibia
South Africa
Southern Africa
Short description:
Wouter van Beek is an anthropologist whose main thematic interests are religion, cultural ecology and tourism.
Computed picture:
/sites/default/files/pictures/wouter-van-beek.jpg
Google scholar link:
https://scholar.google.nl/citations?user=4FTutBkAAAAJ
Leiden Universiteit profile link:
https://www.universiteitleiden.nl/en/staffmembers/w.e.a.-van-beek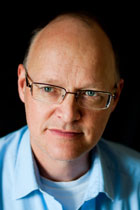 Jan-Bart Gewald is a historian specialized in the social history of Africa. He is Professor of African History and Director of the African Studies Centre Leiden as of 1 September 2017.
His research has ranged from the ramifications of genocide in Rwanda and Namibia, through to the socio-cultural parameters of trans-desert trade in Africa. In addition, he has conducted research on pan-Africanism in Ghana, spirit possession in the Republic of Niger, Dutch development cooperation, Africa in the context of globalisation, and social history in Eritrea. For the past 15 years his prime research focus has been on the socio-cultural history of central Africa. Of late he has become interested in the "Animal Turn" in history, and is seeking to apply this in his research and supervision. Furthermore he has a particular interest in archaeology, and has participated in archaeological research in southern Africa.
Jan-Bart Gewald has acquired research funding from a wide variety of sources and was awarded research funding by the Netherlands Organisation for Scientific Research (NWO) for research programmes within the social sciences and humanities that dealt with the role of technology and consumption in African societies.
On a personal note, Jan-Bart grew up in Africa and has lived in Botswana, Congo Kinshasa, Eritrea, Ghana, Namibia, Niger, South Africa, and Zimbabwe.
Keywords: African cultural and social history, relationship technology and society, Southern African history, Ghanaian history, African socio-political history, global and imperial history, history of anthropology, contemporary African developments, history of technology in Africa, genocide studies.
Botswana
Namibia
South Africa
Zambia
Zimbabwe
Ghana
Lesotho
Short description:
Jan-Bart Gewald is a historian specialized in the social history of Africa. He is Professor of African History and Director of the African Studies Centre Leiden.
Computed picture:
/sites/default/files/pictures/People/profielfoto-jan-bart-gewald-ascl-website.jpg
Google scholar link:
https://scholar.google.nl/citations?user=UxrvE0wAAAAJ
Leiden Universiteit profile link:
https://www.universiteitleiden.nl/en/staffmembers/jan-bart-gewald