ASC staff with an expertise on Liberia:
Experts, publications and projects on Liberia
ASC staff with an expertise on Liberia: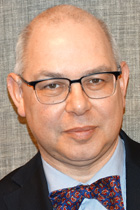 Michel Doortmont, a historian, is seconded (part-time) to the ASCL from his position as Reader in International Relations and African Studies at the University of Groningen for the period 2015-2019.
At the ASCL he manages the research programme Society and Change in Northern Ghana: Dagomba, Gonja, and the Regional Perspective on Ghanaian History. In this programme the ASCL collaborates with the University of Ghana at Legon and the University for Development Studies in Tamale and Wa, Ghana, as well as the University of Groningen, in the development of new research and capacity building in the field of regional history. The programme also includes a photographic documentation project, developed in cooperation with Noorderlicht Photography (www.noorderlicht.com)
Michel Doortmont is a scholar of West African history and politics, with a focus on the Anglophone areas, and of Dutch-Ghanaian historical and cultural relations, African historiography, the Atlantic slave trade, and the Diaspora of the Black Atlantic. He is a fellow of the Royal Geographical Society. He is co-editor of History in Africa: A Journal of Method, and of the book series African Sources for African History and Sources for African History, published by Brill. He manages the Erasmus Mundus Action 2 programme EU-SATURN, promoting and facilitating mobility of students and scholars from South Africa to the European Union (www. eu-saturn.eu), and is a member of the NWO Rubicon Scholarships selection committee. Formerly he held – inter alia – positions as member of the Policy Advisory Board of NWO-WOTRO, chair of the Nederlandse Vereniging voor Afrika Studies, chair of the NUFFIC Huygens PhD Scholarship Committee, and member of the NWO Mosaic Scholarship Committee.
He is the (co-) author and/or editor of The pen-pictures of modern Africans and African celebrities by Charles Francis Hutchison. A collective biography of elite society in the Gold Coast Colony (Brill, 2004); The castles of Ghana: Axim, Butre, Anomabu. Historical and architectural research on three Ghana forts (Ricerca e Cooperazione etc., 2006), with Benedetta Savoldi; Sources for the mutual history of Ghana and the Netherlands. An annotated guide to the Dutch archives relating to Ghana and West Africa in the Nationaal Archief, 1593-1960s (Brill, 2007), with Jinna Smit; Trans-Atlantic slave trade: Landmarks, legacies, expectations (Sub-Saharan Publishers, 2007), with J.R. Anquandah and N.J. Opoku-Agyemang; The Ankobra Gold Route Project: Studies in the Historical Relationship between Western Ghana and the Dutch (Sub-Saharan Publishers, 2013).
Ghana
Nigeria
Gambia
Sierra Leone
Liberia
South Africa
Short description:
Michel Doortmont is a historian with a research interest in the history and culture of Anglophone West Africa, the Atlantic slave trade, and the Black Atlantic.
Computed picture:
/sites/default/files/pictures/People/michel-doortm.jpg
Google scholar link:
https://scholar.google.nl/citations?user=iPJYZ6oAAAAJ
Leiden Universiteit profile link:
https://www.universiteitleiden.nl/en/staffmembers/michel-doortmont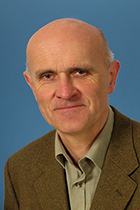 We are very sad to report that Stephen Ellis passed away on July 29, 2015. Read the In Memoriam on our website.
Stephen Ellis was a historian with a broad range of interests in contemporary history and politics. In his most recent book, This Present Darkness: A History of Nigerian Organised Crime (posthumously published in April 2016), Ellis investigates how Nigeria became a breeding ground for illicit trade, large-scale corruption and organised crime. His book 'External Mission: The ANC in Exile 1960-1990' was awarded the Recht Malan Prize for Non-Fiction in South Africa. It's a meticulous study of the little-known history of the ANC's long period of exile. In addition to his work at the ASC, Stephen Ellis was the Desmond Tutu Professor of Youth, Sport and Reconciliation at the Faculty of Social Sciences at the VU University, Amsterdam. He was a member of various editorial boards, including that of the journal African Affairs, of which he was a former editor.
Liberia
Madagascar
Sierra Leone
South Africa
West Africa
Short description:
Stephen Ellis is a historian with a broad range of interests in contemporary history and politics.
Computed picture:
/sites/default/files/pictures/stephen-ellis-new.jpg
Google scholar link:
https://scholar.google.nl/citations?user=4IqyhNoAAAAJ