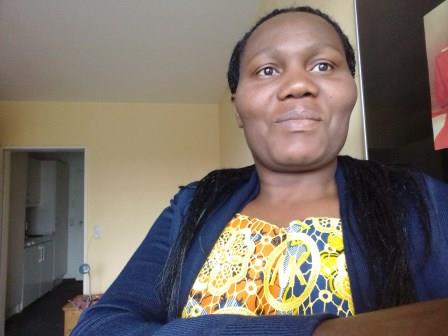 Tendai Mangena attained her first three degrees (B.A, 2001; B.A in English, 2005; M.A in English, 2008) from the University of Zimbabwe. She completed her PhD in Literary Studies in 2015 with Leiden University's Centre for the Arts in Society (LUCAS) and is currently an Alexander Von Humboldt Postdoctoral Research Fellow at the University of Bremen. She is a tenured academic staff member in the Department of English and Media Studies at Great Zimbabwe University. Her research interests are in the areas of Zimbabwean cultures and literature(s), and onomastics. She is also the current Vice President of the Names Society of Southern Africa (NSSA).
Research Fellow (Aug 2017-July 2020) in the English Department of the University of the Free State, South Africa.
Recent publications:
Mangena, Tendai. "Narratives of women in politics in Zimbabwe's recent past: the case of Joice Mujuru and Grace Mugabe." Canadian Journal of African Studies/Revue canadienne des études africaines (2021): 1-19.
Mangena, Tendai. "Gendering roles, masculinities and spaces: negotiating transgression in Charles Mungoshi's and other writings." African Identities (2021): 1-15.
Nyambi, Oliver, Tendai Mangena, and Gibson Ncube, eds. Cultures of Change in Contemporary Zimbabwe: Socio-political Transition from Mugabe to Mnangagwa. Routledge, 2021.