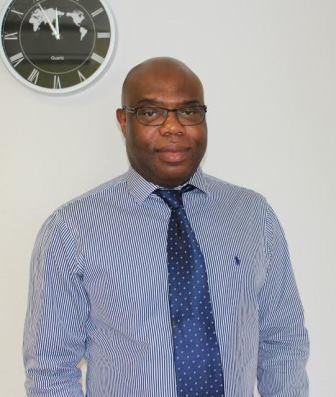 Ogo Ubabukoh obtained a BA degree in English Language & Literature (University of Jos, Nigeria) and earned his MA in English Language & Literature (area of specialization: discourse analysis / minority text) from University of Amsterdam, the Netherlands. He has carried out research on minority and text, gender, identity, power and control. His interest in the text /discourse and how it is used to (re)define a group and exercise power and control over them (minority) prompted his thesis: "Wide Sargasso Sea : themes of colonialism and patriarchy" (1996), which is published and can be borrowed from the Aletta institute for women's history, a knowledge centre with library/archives on women's history and studies, as well as from the Vijfeeuwenmigratie library. Vijfeeuwenmigratie strives towards a thematic access to the digitized material (archives, photographs, paintings, prints, posters, movies, videos, etc.) of Dutch heritage settings in the area of migration.
As publisher of Kata Kata African Cartoon Magazine (www.katakata.org), Ogo Ubabukoh tries to use the magazine to sensitize and discuss serious (African) social problems like gender (in)equality, power and dominance, family planning, education, health care, female genital mutilation and other social challenges, albeit in a humorous way. He also uses animations to create this social awareness. It would be right, therefore, to say that Kata Kata cartoon magazine has a dual function, in the sense that it sensitizes (African) social problems, as well as provides a therapy for the problems (laughter) through its humorous content. Kata Kata magazine is available in different prestigious libraries, including Stanford University Library, USA, Federal / Royal Library (Koninklijke Bibliotheek) Den Haag, (Netherlands), library of the African Studies Centre Leiden, University of Iowa (Main Library), USA, Southern Africa Library, Basel, Switzerland, Magzter, world's largest digital newsstand: https://www.magzter.com/NL/Kata-Kata-Cartoon-Magazine/Kata-Kata-Cartoon-Magazine/Comics/173078, etc.
Many serious international agencies and Non-governmental organizations (NGO's) collaborate with Kata Kata in various capacities, amongst them the International Criminal Court (ICC) and United Nations Population Fund (UNFPA).
Keywords: cartoon, animation, illustration, NGO, comedy, humour, gender, identity, minority, power, control, dominance.