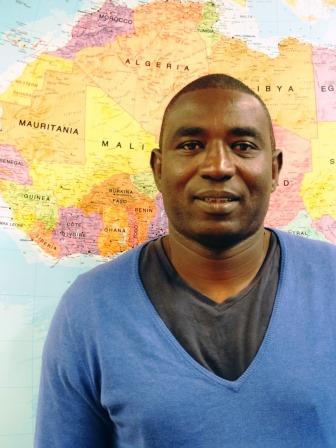 Mamoudou Sy is a professor of history (Maître de Conférences Assimilé) at the Université du Sine Saloum El Hadji Ibrahima Niass, Senegal in the faculty of Social Sciences.
He holds a PhD in History from the Université Cheikh Anta Diop (2005). Since January 2012 his research has been focused on the social history in Africa.
He recently published a book covering the history of the Senegal River's middle valley during the pre-colonial and early French colonial period (the 18th and 19th centuries), with an overview on local dynamics and the attempts to connect these areas to the Global Economy after the abolition of Atlantic Slave Trade by supporting colonial agriculture.
Recent publications:
La vallée du fleuve dans le jeu des échelles politiques, 286 pages, Harmattan Paris, July 2018
La diffusion de l'islam dans l'espace ouest africain de la seconde moitié du 19e siècle à 1960. Contraintes et opportunités. In : Simon Kimbangu, Le Prophète de la libération de l'Homme noir, tome II, sous la direction de Mbokolo Elikia et Sabakinu Kivilu, Harmattan RDC, 2014, pp.173-210.
Affiliation:
Université du Sine Saloum El Hadji Ibrahima Niass