Simone Reinders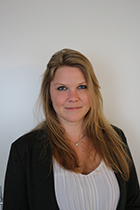 Simone Reinders is a development anthropologist focused on knowledge systems in biomedical education and innovation, with a specific focus on Ethiopia. She graduated with a Bachelor's Degree in Cultural Anthropology and Development Sociology from Utrecht University in 2013. She obtained two Master's degrees: a Research Master's Degree in International Development Studies from the University of Amsterdam in 2016 and an Advanced Master's in International Development Studies (AMID) from the Radboud University in Nijmegen in 2018. Currently, she is employed in a dual function for the African Studies Centre Leiden and INCLUDE, the Knowledge Platform on Inclusive Development Policies.
At the African Studies Centre Leiden, Simone works with Prof. Marleen Dekker on realizing future research projects in the field of health, higher education and innovation in Africa. Her aim is to fulfill a PhD position in one of these projects around the topic of knowledge systems.
The INCLUDE Platform brings together researchers from African countries and the Netherlands who work with the private sector, NGOs and governments to exchange knowledge and ideas on how to achieve better research-policy linkages on inclusive development in Africa. As a knowledge manager, Simone creates knowledge products and organizes dialogues and conferences for policy makers and researchers.