Menno Welling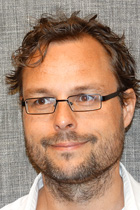 Menno Welling is a PhD candidate at the African Studies Centre Leiden. He conducted interdisciplinary research on the Mbona rain cult and the Lundu Kingdom in southernmost Malawi. Combining archaeological anthropological and historical methods his studies focus on the origin of the Mbona sacred landscape and the interpretation corpus of Mbona narratives. The research builds on the seminal work by the late prof. Schoffeleers.
The original fieldwork was conducted 2002-06 after which he joined the newly founded Catholic University of Malawi to teach archaeology and cultural anthropology and assist in management as Director of Research and Dean of the Faculty of Social Sciences.
Currently, he is the owner and lead consultant of African Heritage Ltd in Malawi and African Heritage Consulting in the Netherlands. His interests are in African archaeology, cultural landscapes, heritage tourism and intangible cultural heritage. Since 2010 he has been an active member of ICOMOS International Committee on Archaeological Heritage Management (ICAHM). He recently also joined the International Scientific Committees for Intangible Cultural Heritage (ISCICH) and Cultural Landscapes (ISCCL). As a consultant he has been engaged with heritage impact assessments, World Heritage nominations and heritage management; and has worked in various African countries.
Menno is further founder and honorary managing director of Mlambe Foundation, a Dutch registered charitable organization for heritage preservation through education in Malawi. In that capacity he was presented a Malawi Our People Our Pride Award at a national gala for his cultural preservation efforts, in particular for the reintroduction of traditional weaving through Tisunge! Lower Shire Heritage Centre.
Menno's dissertation is being supervised by Prof. Jan-Bart Gewald of the African Studies Centre Leiden.