Wim van den Doel appointed member of Executive Board of NWO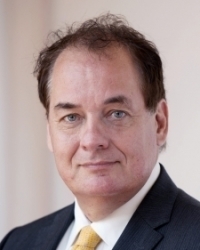 Professor Wim van den Doel, dean of the Faculty of Humanities at Leiden University and chair of the Board of Governors of the ASCL, has been appointed member of the Executive Board of the Netherlands Organisation for Scientific Research (NWO) with effect from 1 January 2017. Van den Doel will relinquish his role as dean in Leiden with effect from 1 January, but will retain his post as Professor of Contemporary History in Leiden. Van den Doel became chair of the ASCL Board of Governors when the African Studies Centre integrated with Leiden University on 1 January 2016.
More information on the appointment of Professor Van den Doel as a board member of NWO.
Posted on 14 July 2016, last modified on 25 July 2016