Seminar: Africa Europe Migration: Lampedusa caught between shipwreck and tourism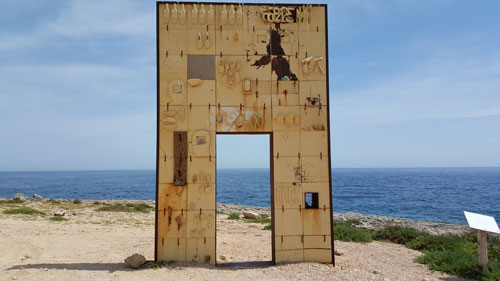 In October 2013, la spiaggia dei conigli on the Italian island of Lampedusa was rated the most beautiful beach in the world by Tripadvisor. It is also the place where more than 500 Eritreans drowned. Lampedusa's recent link to migration from Africa reflects African and European political decisions, while media discourses consistently link the island with tragedy and emergency. The people living in Lampedusa emphasise the island's welcoming nature and are launching new tourism ventures on Lampedusa. Its inhabitants experience tourism and migration, they make sense of both and in many ways migration may be becoming a tourist trope. Lampedusa is also visited by people of African origin who are looking for a place to remember a loss or a successful migratory project. Taking Lampedusa as a space filled with multiple realities, this seminar reveals that the encounter of different types of movement creates new openings for solidarity between people, be they locals, migrants, tourists or others.
Photo: La porta d'Europa, 'The door to Europe', a work of art by Mimmo Paladino, placed in Lampedusa in 2008. It is a monument to commemorate the migrants who have died trying to get to Europe.
This is an ASC Africa Today seminar, which means that the seminar focuses on current events.
As an anthropologist working on conflict, integration/exclusion, generations, migration, tourism/journeys, housing and health/wellbeing, Dr Arnone has been applying her skills to both academic and participatory projects using a variety of qualitative methods for social research. Her DPhil research at Sussex University (2010) was about Eritreans in Milan and the multitudes of agents constituting group and individual identities in a transnational context of sharp political tensions.
Dr Arnone's present work focuses on the shipwreck in the seas of Lampedusa 03/10/13, looking at the political background behind the death of more than 365 migrants. She is also carrying out a research in a primary school in London looking at eco activities in a "superdiverse" context. Tourism and journeys among migrants and diasporas are also ongoing topic of interest.
Date, time and location
Pieter de la Courtgebouw / Faculty of Social Sciences, Wassenaarseweg 52, 2333 AK Leiden
Posted on 29 May 2015, last modified on 16 February 2017