A Dutch salute to André Brink (1935-2015)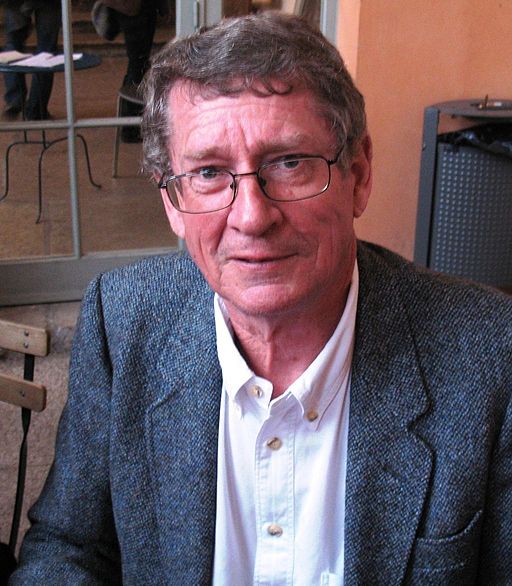 André Brink, who died on 6 February 2015 (aged 79), was one of the most prolific writers of South Africa. Brink, who taught English literature at the University of Cape Town, died aboard a KLM flight when returning to Cape Town from Amsterdam after receiving an honorary doctorate at Leuven University (see film at the bottom of the page).
Though Brink was primarily known as an anti-apartheid writer, he was a many-sided author, who wrote novels, plays, travel literature and academic books. After studying English and Afrikaans at Potchefstroom University, Brink studied in Paris at the Sorbonne and returned to South Africa in 1961 to lecture at the Department of Afrikaans-Nederlands at Rhodes University in Grahamstown. A few years later he briefly returned to Paris, but prolonged his career at Rhodes and later, as a professor in English literature, at the University of Cape Town.
The themes in Brink's books were always clear and focused, and thus many times touched a nerve during the apartheid regime. Though some of his books were banned, Brink managed to still publish his books - sometimes by self-publishing them. Brink most famous book is his 1979 novel A Dry White Season, which was made into an (Marlon Brando) Oscar nominated film in 1989.
Brink is known for his involvement in the Afrikaans literature of Die Sestigers, a literary movement in the 1960s that tried to use Afrikaans to speak up against apartheid, like Ingrid Jonker and Breyten Breytenbach. Less known is his involvement with Dutch literature, but Brink wrote introductions to a novel of Top Naeff and theatre work of Hugo Claus, and corresponded with Dutch authors as Anton van Duinkerken and Willem Frederik Hermans.
Brink's novels got the attention and merit they deserved: nominations for the Booker Prize (1976 & 1978), CAN Literary Award (1978), Prix Médicis Etranger (1980). Personal awards were a.o. the Hertzog Prize (2000 & 2001) and The Order of Ikhamanga (2006).
Brink wrote his novels simultaneously in Afrikaans and English. He was one of South Africa's most outspoken literary figures, with his books being translated in well over 25 languages.
Books by or about André Brink in the ASC Leiden Library
Watch André Brink's speech at the Université Catholique de Louvain (in French).
Zara Jade Bosman interviews André Brink (2013, text & video)
Jos Damen, ASC Library
Posted on 9 February 2015, last modified on 26 February 2015