Shishani Vranckx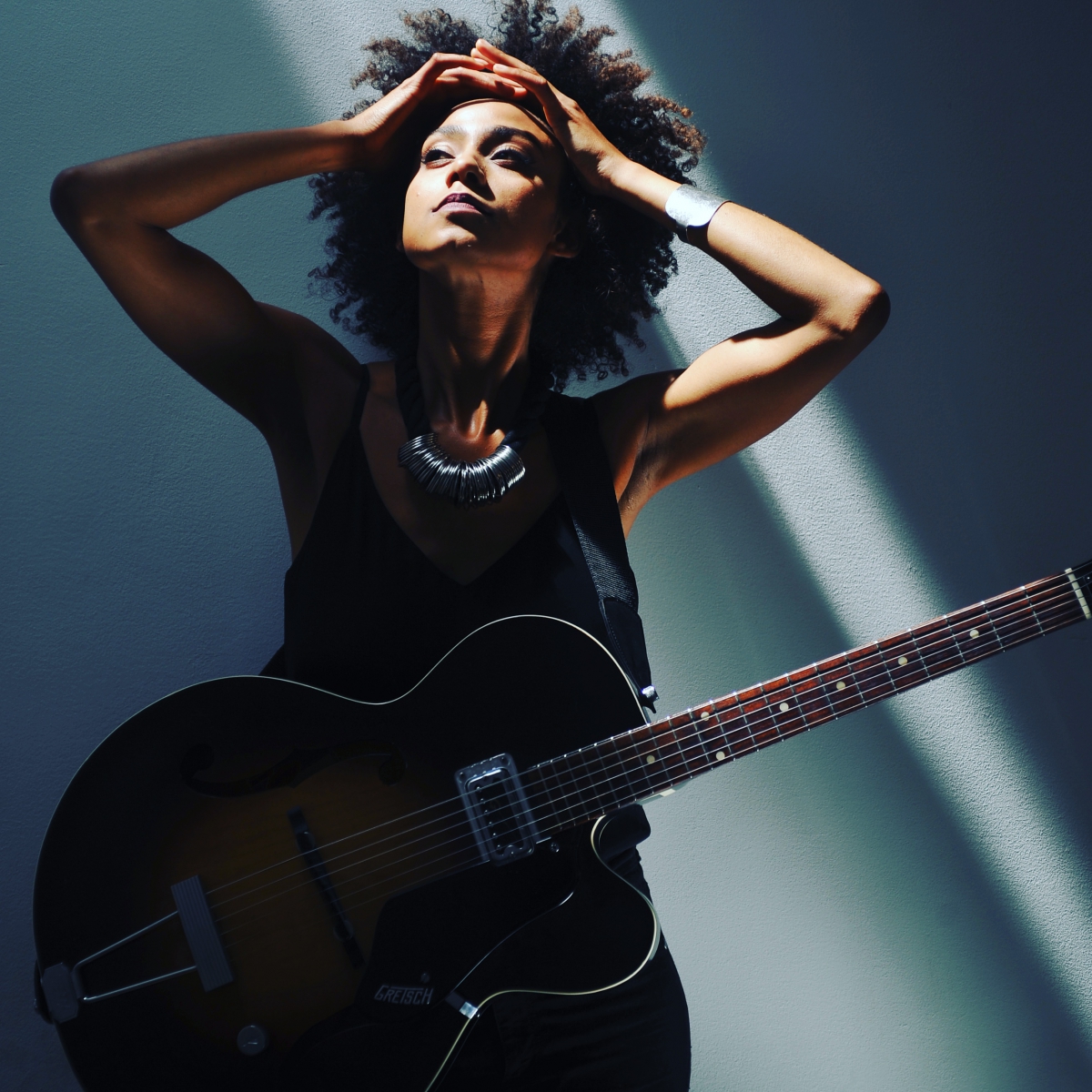 Shishani is a talented singer-songwriter loved for her smooth and powerful voice. Her roots are Namibian and Belgian in origin, but she grew up mainly in the Netherlands.
In her work she bring these worlds together. Her vocal style has been influenced by Afro-American and African music traditions, giving her a truly unique sound.Her music is comforting and has a thread of strong social consciousness running through it. Her song "Minority" garnered two nominations at the Namibian Annual Music Awards. She has also been credited with a host of awards, both locally and internationally. In 2014, she was a finalist in the prestigious Radio France International Discovery Awards.
During her career, Shishani has performed internationally at events such as:
Africa Festival in Wurzburg (Germany) - which is Europe's largest festival for African arts - Glastonbury Festival (UK), Lake of Stars (Malawi), Roots Open Air Festival (Netherlands) and in numerous other countries including France, Czech Republic, Poland, Ireland, Greece, Italy, India, Morocco, Kenya, South Africa, and her twin homes, Belgium and Namibia.
Shishani has also spearheaded various arts initiatives in Namibia focusing on social upliftment. She is a founder of ARTNAM; advocating for the promotion of Namibian arts.
In her work as an anthropologist / musicologist she has specialised in contemporary urban Namibian music. Currently she is writing for the Bloomsbury Encyclopaedia of Contemporary Music of the World. Shishani means 'crown' in Oshiwambo, one of Namibia's native languages
Publications:
Vranckx, Shishani. (2015) The Development of the Namibian Music Industry, Music in Africa (online platform)
Vranckx, Shishani. Forthcoming. 'Journeys of Transformation: Identity formations among urban Oshiwambo-speaking artists in post-apartheid Namibia.' M.A. thesis. Universiteit van Amsterdam.
Mans, Minette (ed.). Forthcoming. The Changing Faces of Aawambo Musical Practices.
Vranckx, Shishani. Forthcoming. Contemporary Namibian Music. Bloomsbury Encyclopedia of Music of the World, Oxford.