Sarah Kyejjusa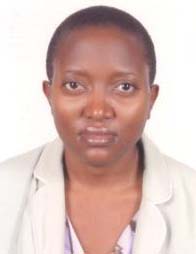 Sarah Kyejjusa is a Senior Lecturer and Researcher at Makerere University Business School (MUBS). She teaches Accounting, Finance and Entrepreneurship. She has conducted research in Entrepreneurship with emphasis on youth and women. She is an author and member of the Global Entrepreneurship Monitor, Uganda. She has carried out research on the Rural Female Entrepreneurship; Youth and Employment; Women Entrepreneurs with and without disabilities. Sarah is also a Deputy Director at the MUBS Entrepreneurship Centre where she trains trainers, provides technical support and mentorship to entrepreneurs. She has wide experience in development of training curriculums and manuals in Entrepreneurship and Business Management.
Her research interests include: entrepreneurship, innovation, finance.
Recent publications:
Kyejjusa, S.,Gough,V.K. & Pilgaard, K. S. ( 2016)Young Female Entrepreneurs in Uganda: handicraft production as a livelihood strategy. Routledge publishers.
Namatovu, R., Langevang, T., Dawa, S. & Kyejjusa, S. (2016) Youth Entrepreneurship Trends and policies in Uganda in African Youth Entrepreneurship. Routledge publishers.
Gielnik, S., Frese, M., Kawuki, A., Katono, I., Kyejjusa, S., Munene, J., Ngoma, M., Namatovu, R., Nansubuga, F., Orobia, L., Oyugi, J., Sejjaaka, S., Sserwanga, A., Thomas Walter,T., Bischoff, K. and Dlugosch, T.J. (2013) Action and action-regulation in entrepreneurship: Evaluating a student training for promoting entrepreneurship. Journal of the Academy of Management Learning & Education.
Namatovu, R. Balunywa, W., Kyejjusa, S. And Dawa, S. (2011) Global Entrepreneurship Monitor : GEM Uganda 2010 Executive Report.