Pyemo Afego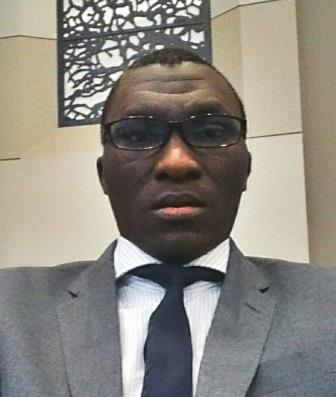 Pyemo is a PhD candidate at the Graduate School of Economics at Kyushu University, Japan. He holds a master's degree (with distinction) from the University of Dundee, Scotland as well as an undergraduate degree from the University of Abuja, Nigeria. The core component of his PhD research at Kyushu applies a mix of perspectives from cultural and behavioural finance in analysing the influence of (Japanese) institutional and cultural norms and ethos on companies' share price adjustments to external information. Pyemo has a longstanding interest in SMEs and entrepreneurship issues in developing countries (his undergraduate thesis focused on issues around SME financing in Nigeria).
Pyemo previously held positions in retail banking and financial journalism.
Currrent research interests: Financial Markets and Institutions, Innovation in SMEs, Sustainable Development, Responsible Finance and Business Ethics.
Recent publications:
2017: "Effects of Changes in Stock Index Compositions: A Literature Survey", International Review of Financial Analysis, 52, pp. 228-239
2015: "Market Efficiency in Developing African Stock Markets: What Do We Know?", The Journal of Developing Areas, 49 (1) pp. 243-266
2013: "Stock Price Response to Earnings Announcements: Evidence from the Nigerian Stock Market", Journal of African Business, 14 (3) pp. 141-149