Paul Ingenbleek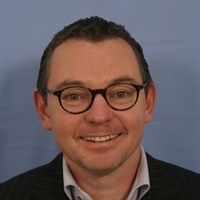 Paul Ingenbleek is associate professor of marketing at Wageningen University. His work focuses on how strategic marketing theories and methods can advance sustainable development in African agri-food systems. His research interests include among others African business development, the market integration of smallscale agricultural producers, new product development, and smallholder adoption of new technologies to improve quality, fairness, food security, and sustainability.
Paul has field experience in, among others, Ethiopia, Uganda, Benin, Kenya, and South Africa. He is academic director of the AgriFood Executive Global Program, co-chaired the seventh Subsistence Marketplaces Conference in Champaign, Illinois (US), and spent research visits at the Nelson Mandela Business School in Port Elizabeth, South Africa and the Judge Business School at the University of Cambridge.
His work has been published in the International Journal of Research in Marketing, Journal of Product-Innovation Management, Journal of Public Policy & Marketing, Food Policy, Journal of Macromarketing and Journal of Business Research (and others).
He consulted for, or worked with numerous private, governmental and nongovernmental organizations at the forefront of the food and agribusiness, including Fair Trade, Unilever, Danone, Flora Holland and Ahold.