Ishmael Bobby Mphangwe Kosamu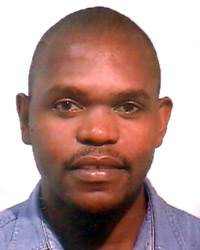 I am employed as a Lecturer at the University of Malawi, Faculty of Applied Sciences, where I teach various courses in environmental sciences.
I have a bachelors degree (1998) from the University of Malawi majoring in Environmental Science and Technology and a Masters degree (2004) in Environmental Science and Technology from the UNESCO-IHE Institute for Water Education in the Netherlands.
Currently I am enrolled as a PhD student at the Institute of Environmental Sciences, Leiden University. My research focuses on the link between community livelihood and sustainable management of ecosystem goods and services at the Elephant Marsh wetland in Southern Malawi.