Fatima Diallo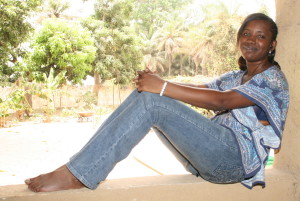 Fatima Diallo (1981, Richard Toll) graduated in Public Law with an Mphil in Law of Decentralization and Management of Local Entities in 2008 and in Private Law with a Master in African Cyberspace Law at Gaston Berger University of Saint-Louis. Diallo joined the African Studies Centre, Leiden, in 2009 as a PhD Researcher. On 18 May 2016, Fatima Diallo succesfully defended her dissertation at Leiden University.
Since 2014, Diallo has been a Senior Researcher at the Faculty of Law of the University of Cape Town (UCT), where she manages the contribution to the research partnership "The State and Indigenous legal cultures: law in search of legitimacy" based at Ottawa University in Canada and which included 13 leading universities investigating different models of regulation and governance of legal pluralism around the world. She also acts as the Africa Group Coordinator for the research partnership.
Prior to joining UCT, Diallo lectured at Gaston Berger University and Ziguinchor University and worked in the main governmental reform initiatives in the sectors of economic development and higher Education in Senegal. She was Assistant Project Manager and Analyst for the Senegal Emergence Plan (PSE) at the Ministry of Economic and Finances and technical Assistant to the National Consultation for the Future of Higher Education and Research for the Ministry of Higher Education and Research. She has been a Deputy General Secretary of the African Network of Constitutional Lawyers (ANCL) based in South Africa and co-convenor of the Access to Information committee of the network. Diallo's geographical expertise spans Francophone Western Africa and Southern Africa (South Africa and Zambia).