Eric Cezne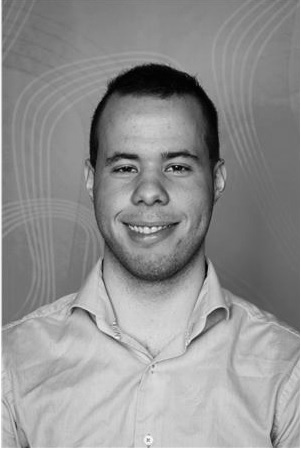 Since October 2016, I am a PhD Candidate at the Graduate School of Humanities of the University of Groningen. My research aims to approach forms of South-South investments in infrastructure projects on the African continent, looking particularly at the role, policies and practices of Brazilian companies. The idea is to address and unpack activities of Southern corporate players in a context of a pluralizing global order and South-South cooperation, and explore how these dynamics take shape in so-called African 'infrastructure hubs'.
In this endeavor, I intend to approach two case studies: one in Mozambique looking at the role of Brazilian Vale in the Moatize coalmine and the Nacala Corridor project: and the other in Angola, possibly examining the role of Brazilian contractors in and alongside the Lobito Corridor.
My PhD project will thus seek to broaden the scope and gain a better understanding of South-South initiatives and configurations around infrastructure landscapes in Africa where corporate and profit-oriented actors from rising powers are involved.
Before joining the University of Groningen, I worked at the Peace Research Institute Oslo (PRIO) as a Research Assistant and Administrative Coordinator for the PRIO-based Norwegian Centre for Humanitarian Studies, a platform for research and policy discussions in Norway on humanitarian issues. ​I pursued a MSc in International Relations at the Norwegian University of Life Sciences (NMBU), where I wrote my master's thesis on Brazil's engagement in the MINUSTAH peacekeeping operation in Haiti.
Recent publications:
Cezne, E. (2016). Harnessing the Blue Helmet Enterprise: Brazil, MINUSTAH and the projection of a peacekeeping profile​ (Master's thesis). Norwegian University of Life Sciences, Ås, Norway.
Cezne, E. & Hamann, E. (2016). 'Brazilian Peacekeeping: Challenges and Potentials in Turbulent Landscapes at Home and Internationally', PRIO Policy Brief 22. Oslo: PRIO.
Cezne, E., Jumbert, M. G., & Sandvik, K. B (2016). Drones como veículos para a ação humanitária: perspectivas, oportunidades e desafios [Drones as vehicles for humanitarian action: perspectives, opportunities and challenges]. Conjuntura Austral, 7(33-34), 45-60.