Eghosa Ekhator
Eghosa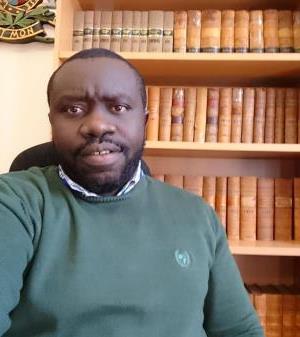 Ekhator (LLB) Hons, LL.M, PhD, FHEA, called to the Nigerian Bar, as a Barrister and Solicitor of the Supreme Court in Nigeria in 2008. He is codirector of the Research Forum for Globalisation and International Law, Chester Law School, University of Chester. He has a PhD in law from the University of Hull, United Kingdom. He has taught in various universities in the United Kingdom and he is presently a lecturer in law at the University of Chester.
Eghosa is an expert on environmental rights/justice issues in developing countries (including Nigeria and the African Union). At Chester, he currently teaches on the undergraduate and postgraduate degree programmes.
His present research focuses on:
-Sustainable Development under the African Union framework.
-The African Union Environmental Governance framework
-International Investment Law in Africa.
-African Union Law
He is a member of the Nigerian Bar Association, International Society of Third Sector Research network, Society of Legal Scholars and Socio-Legal Studies Association.